Items tagged with 'guns'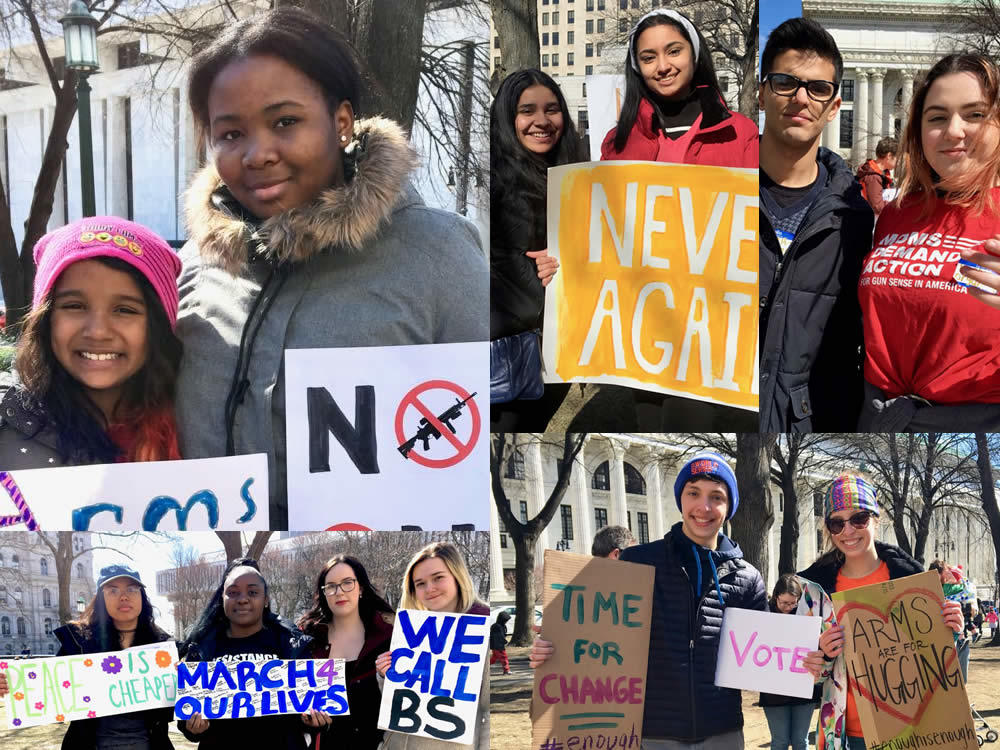 Thousands of people from around the Capital Region were in West Capitol Park in Albany Saturday for the March for Our Lives rally to protest gun violence. It was one of many such events around the country, and students were key to organizing them.
So we wanted to talk with young people at the rally in Albany about why they were there and what this movement this means to them.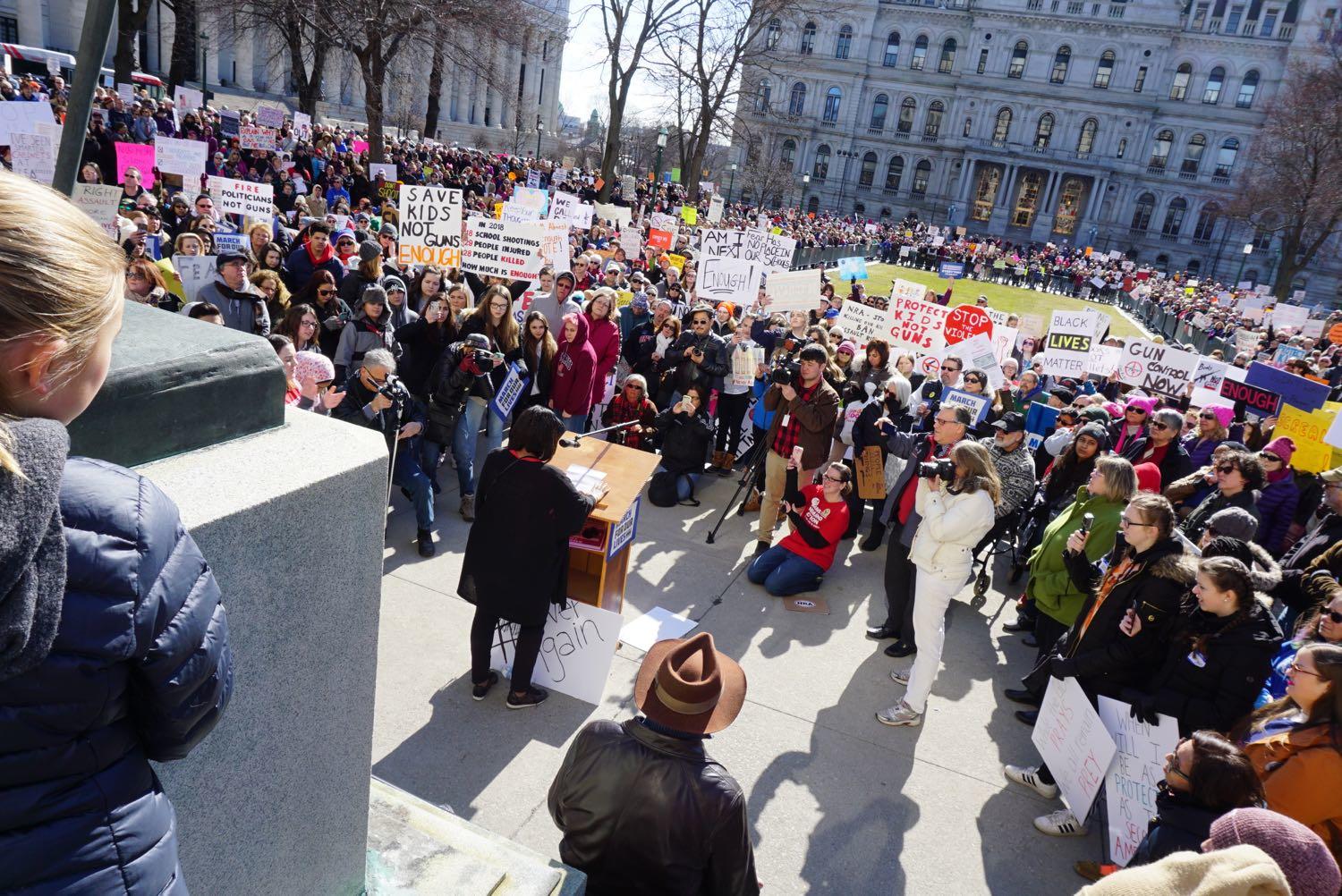 Thousands of people assembled in West Capitol Park in Albany Saturday for the March for Our Lives event to protest gun violence and advocate for gun control. It was one of many similar events across the country fueled by the outpouring of activism over the past year and focused by the school shooting in Parkland, Florida.
The event included speakers talking about the toll of gun violence in neighborhoods, students describing their fear from the threat of school shootings, elected officials highlighting legislative initiatives, and organizers urging people to vote.
We'll have more from the event on Monday. In the meantime, here a bunch of photos from the rally and march around the Capitol...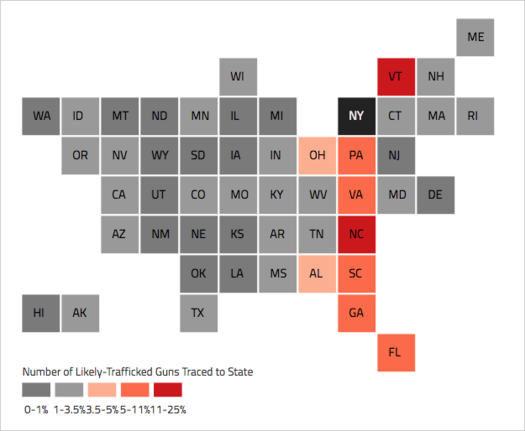 Of the almost 53,000 guns recovered by law enforcement agencies in New York State between 2010 and 2015, 74 percent of those guns originated out of state. And of the 1,872 guns recovered in the Capital Region over that period, 67 percent were from out of state.
Those figures are a from a new report by the New York State Attorney's General Office -- "Target on Trafficking" -- that use federal gun trace data to argue for stricter gun regulations on the federal level and in other states.
The report tags a handful of states with more lax regulations for being the source of many of the crime guns, handguns in particular, that end up in New York.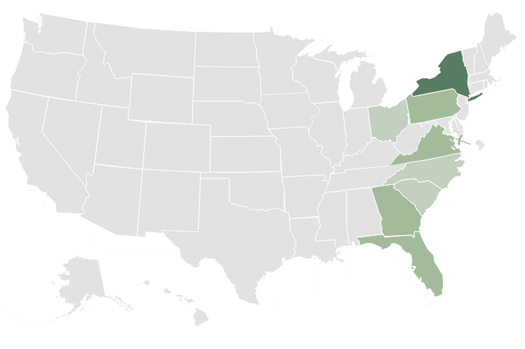 More than two-thirds of the guns recovered in New York State in 2012 and traced through the federal government's tracing system were originally purchased out of the state, according to the federal Bureau of Alcohol, Tobacco, Firearms and Explosives.
The new org ProPublica has compiled the ATF data for each state and put together a good visualization that allows you to see which states are the top "exporters" and "importers" of traced guns relative to other states.
The top source states for New York: Virginia (14 percent), Pennsylvania (11 percent), Florida (10 percent), Georgia (10 percent), and South Carolina (8.6 percent). The top states for guns traced back to New York: Florida (17 percent), New Jersey (9 percent), and Pennsylvania (9 percent).
Of the traces logged by the ATF in 2012, 45 percent were for guns recovered in New York City. A little less than 1 percent -- 79 guns -- were recovered in Albany.
map: ProPublica