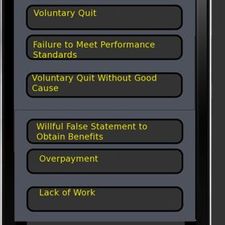 Who:
Matthew John Burnham, Attorney and Counsellor at Law
Project:
Navigate: New York U.I., a smart phone app to help navigate New York's Unemployment Insurance system.
Bio:
Matthew John Burnham, Attorney and Counsellor at Law
A transplant from Western Massachusetts, I have proudly called the capital region my home for close to fifteen years. I came to the area to study Chinese at the University at Albany, then went on to Albany Law School. I founded my law practice in 2008, and have served hundreds of clients in that time. I read alloveralbany.com and think it's done a great job of gathering a community interested in sharing the fun and unusual side of the capital region. I admire the drive and creativity the founders and the contributors express, and hope to see the site continue to prosper and grow.
My law practice centers around the representation of employers and claimants in unemployment insurance appeals. It has taken me years to learn all the procedures and issues these clients face. I constantly wonder how a small business or an individual who has never filed for unemployment benefits can be reasonably expected to navigate the rules and regulations to ensure a fair outcome.
As an attempt to help small businesses and individuals effectively argue their case I want to build an application for mobile devices called "Navigate: New York U.I."
There is a wealth of information available in law libraries, the internet, and in the publications put out by the Department of Labor. The problem is it's not in one place, and is for the most part not interactive. While no application can replace the advice of an experienced attorney, I believe an application would help individuals and small businesses navigate the process of unemployment insurance from the filing of a claim through requesting an appearing at an administrative hearing, through filing a written appeal.
Mobile devices like iphones and droid cell phones are very popular, and the advantage of writing an application for mobile devices as opposed to the internet is the user will generally have the device on them at all times. Most devices have microphones and cameras, so they can scan documents and the user can record notes. The typical party to an unemployment claim will amass a number of documents related to their claim, and an application would provide a place to keep them all in one place.
If I was awarded the grant, I would write the content, and design the flow for the application. The grant funds would be used to pay a certified programmer to turn the design into a working application for mobile devices and publish it to the marketplace. With the right design and implementation an application like this would be simple enough for someone unfamiliar with the system to use, but powerful enough that I would use it myself in preparing for my client's cases.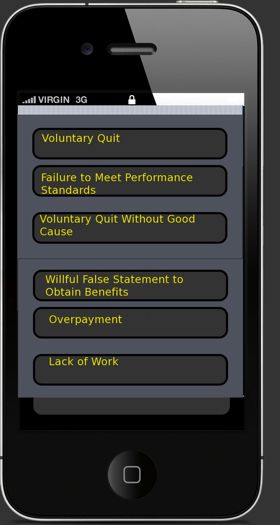 Maybe you'd like to share...
Tweet