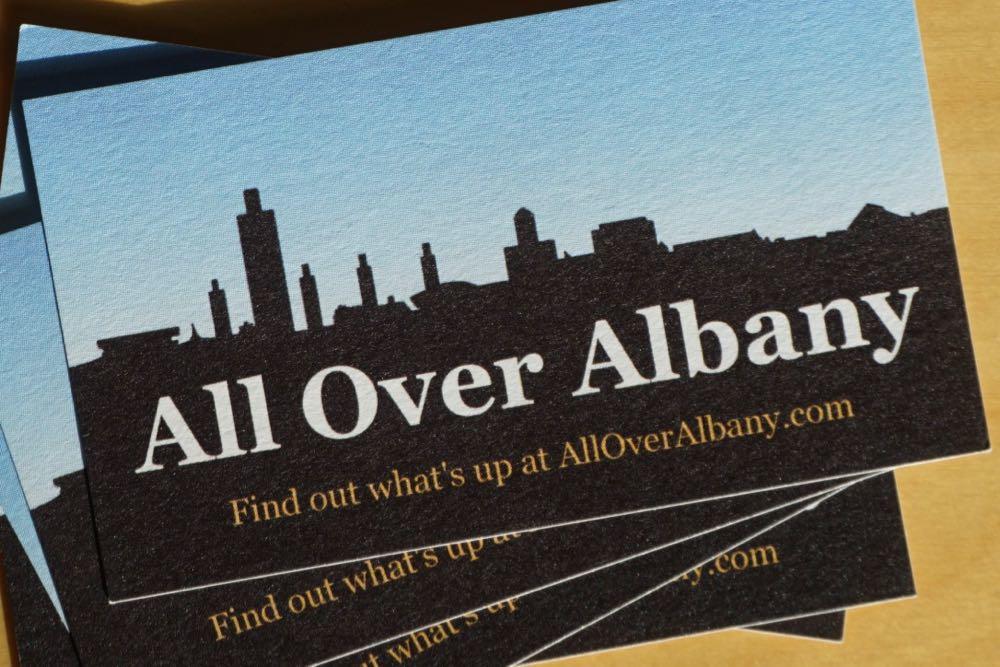 We have been overwhelmed by the response to our announcement last week that AOA will be ending December 31. Thank you to everyone who's posted a comment, sent us a note, or talked with us in person. We're tremendously grateful for all the support.
Many of you have had questions about why this is happening, whether there's a way to keep the site going, or what's next.
So we've pulled together a handful of the most common questions with a few answers. We hope they're helpful.
And, again, thank you.
Will the AOA archives stay online?
They will! We will be keeping the site up for the foreseeable future.
That said, nothing lasts forever, especially online. So we were happy to learn that archivists at UAlbany have been crawling the site in order to add to AOA's record at the Wayback Machine.
Why?
We touched on this topic in last week's announcement, and there's not a whole lot more to say beyond this: AOA is essentially a tandem bike and we've been pedaling to keep it going for a long time now. The last few years the road has felt mostly uphill.
Much of that has to do with the fact that AOA is, at its core, just the two of the us. And that's by design. We've been very careful about expenses and that's allowed us to keep things going. But it's also meant that pretty much every job related to AOA has fallen on one or both of us: all the stuff that shows up on the site along with all the things that go on behind the scenes, like ad sales and accounting and event planning and fixing the virtual machinery that allows AOA to actually be on the internet.
Added together, it's a lot. And that's OK. There's nothing to say this should be easy, and we're not complaining. This has been an amazing experience. But it's time for a break.
Is this about money? What if you had more money?
The short answer: No, not really. We've been bringing in enough revenue to keep things going.
The somewhat longer answer: No, not really. We've been bringing in enough revenue to keep things going. But the world being the way it is, if someone were to drop (very large amount of money) on us, sure, that might have changed things. The reason would have simply been that we could have turned that money into more resources and help.
But presuming that the person dropping (very large amount of money) would, at some point, be looking for a return on that money, there's the question of whether AOA would have been financially viable at that bigger staff size. It's very possible it could be! But we don't know that. And a lot of media outlets have been finding out in the last few years -- especially those that were floated on a pool of venture capital -- that they were not.
What about subscriptions?
Subscriptions are a good idea. Any viable model for local news will probably have to involve them in the future. But if you've ever spent time working with an organization that relies on subscriptions or pledges or donations, you know that it requires a whole arm of the org to manage and keep going.
Still, it is a good idea. If we were at a different point in this whole process, it's something we would have given serious thought to. And we very much appreciate all the people who have said they would be willing to be a subscriber.
Would you be willing to hand over the site someone else?
While we greatly appreciate the fact that people would like to see AOA continue on, it'd be hard to hand the site over to someone else.
What are you doing next?
Mary: I'm open to suggestions. One of the lessons I've learned working on AOA is that what looks like a hurdle can also be an opportunity. It depends entirely on how it's framed. I'm trying to frame it so that it looks like a world of possibility. Whatever I do, I hope it's something that matters and that makes life better for people. Hopefully it won't involve a drive-thru window.
Greg: A short break is up first, and then it's on to whatever is next. I've learned so much about this place over the last decade and I'm eager to find a way to put that knowledge to good use. If you have ideas, I'd appreciate hearing from you.
Hi there. Comments have been closed for this item. Still have something to say? Contact us.