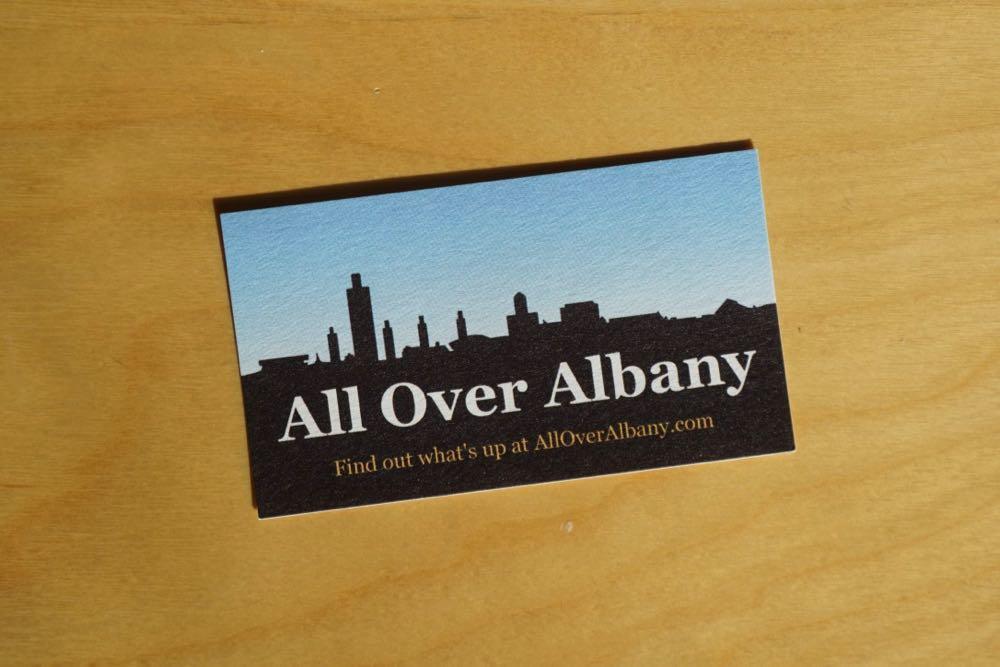 One of the secrets of AOA all these years has been that we were often writing to ourselves. To be curious, to pay attention, to try something new, to talk with more people, to listen, to understand that change is hard but often necessary.
And here is a big change: All Over Albany will be ending December 31.
We hope you'll stick around with us through then -- AOA will continue to publish until the end of the year, and we have a few more interesting things on the way.
The last decade has been an amazing experience and we are tremendously grateful to all of you for being a part of it.
This wasn't an easy decision and it was the result of many hard conversations.
As many of you know, AOA is a tiny organization -- a team is probably a better way to describe it -- with a core of just two people. There's no larger structure backing us, and we've ended up handling pretty much every aspect of running AOA, from selling ads to organizing events and from cobbling together code for the website to writing stories.
We're very thankful for the many talented contributors who've written for the site and the people who have jumped in to lend a hand when we needed it. We never would have made it this far without that help.

Running any sort of media organization right now is a constantly shifting challenge as the way people consume information evolves and giant platforms devour more attention and advertising dollars. We're happy to say that traffic to AOA has been OK, and we've been making enough money to keep things afloat. We are grateful to all the advertisers who've bought ads with AOA, especially those of you who took a chance on us in the beginning.
But the last few years have been a grind, and it's time to go a different direction.
We are so thankful to all of you. For all the ideas, for all the conversations, for all the thoughtful comments, for all the encouragement, for all the times when people offered us constructive feedback about how we could do better.
Working on AOA has made this place feel bigger and more complicated, while also making it feel closer and more connected. It has been life changing.
Thank you.
Hi there. Comments have been closed for this item. Still have something to say? Contact us.