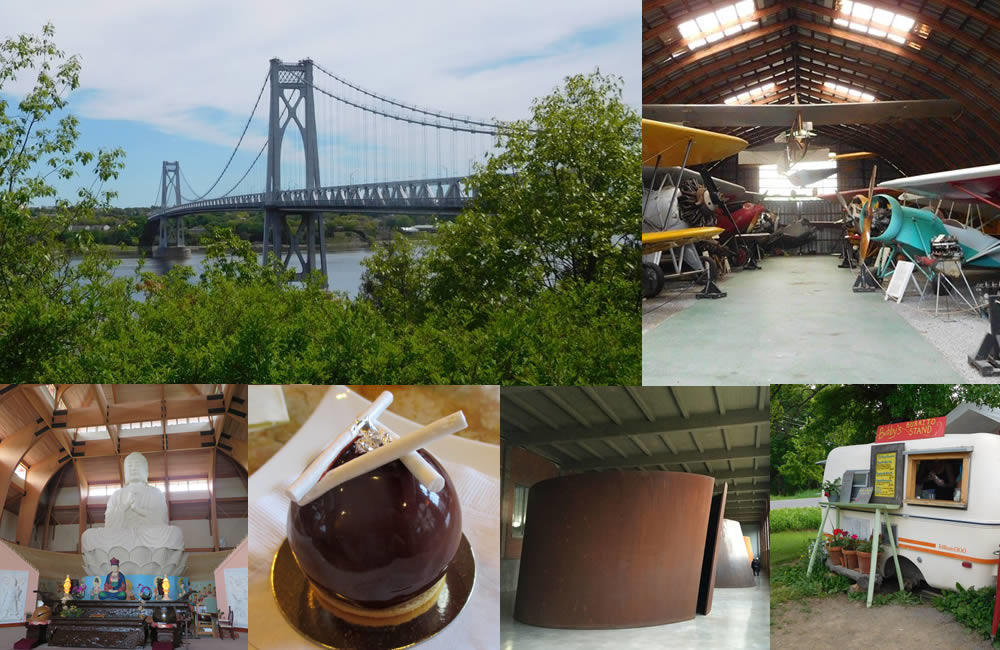 By Julie Madsen
The boundary of the Hudson Valley begins in our backyard, and the region spans from Albany to Westchester.
Famous for its natural beauty, dotted with farms, influenced by the arts, and layered with history, the Hudson Valley has a lot to explore. And focusing on the middle section is a good way to approach getting to know the region.
Here are a few ideas.
How to get there
Most destinations in the Mid-Hudson Valley are 1-2 hours away. You're going to head south, of course. But you have some options:
+ If you're looking for a straightforward approach hop on I-87.
+ For a more scenic highway route take the Taconic Parkway on the east side of the Hudson (it's also toll free)
+ You can really take it slow by driving down Route 9W on the west side of the Hudson or Route 9 on the east side. There are a bunch of little towns and villages along the way on both sides that are worth a stop.
+ Car free? Take the Amtrak to Poughkeepsie or Beacon.
History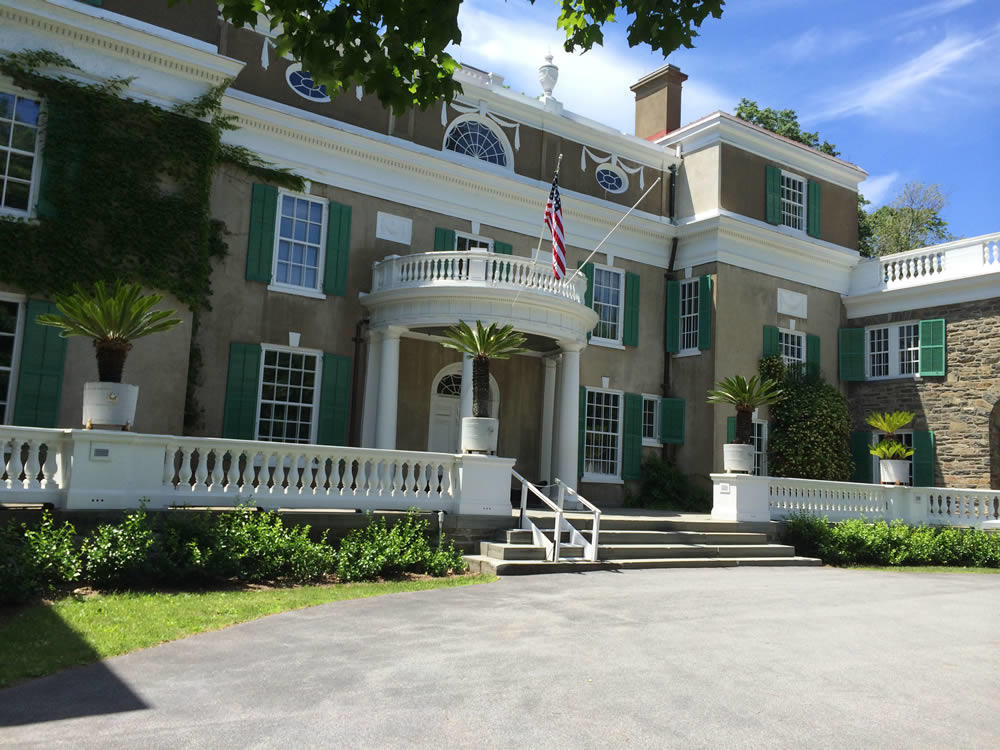 photo: Wikipedia user Crunch (CC BY-SA 4.0)
Home of Franklin D. Roosevelt National Historic Site
FDR is one of the most influential American figures in history, the only US President to serve for more than two terms. He guided the nation through the Great Depression and WWII. He was born at the Springwood Estate in Hyde Park, and the home would remain a staple throughout all stages of the his life. Today the estate -- the Home of Franklin D. Roosevelt National Historic Site -- is open for tours and there's a museum alongside. 4097 Albany Post Rd, Hyde Park, NY 12538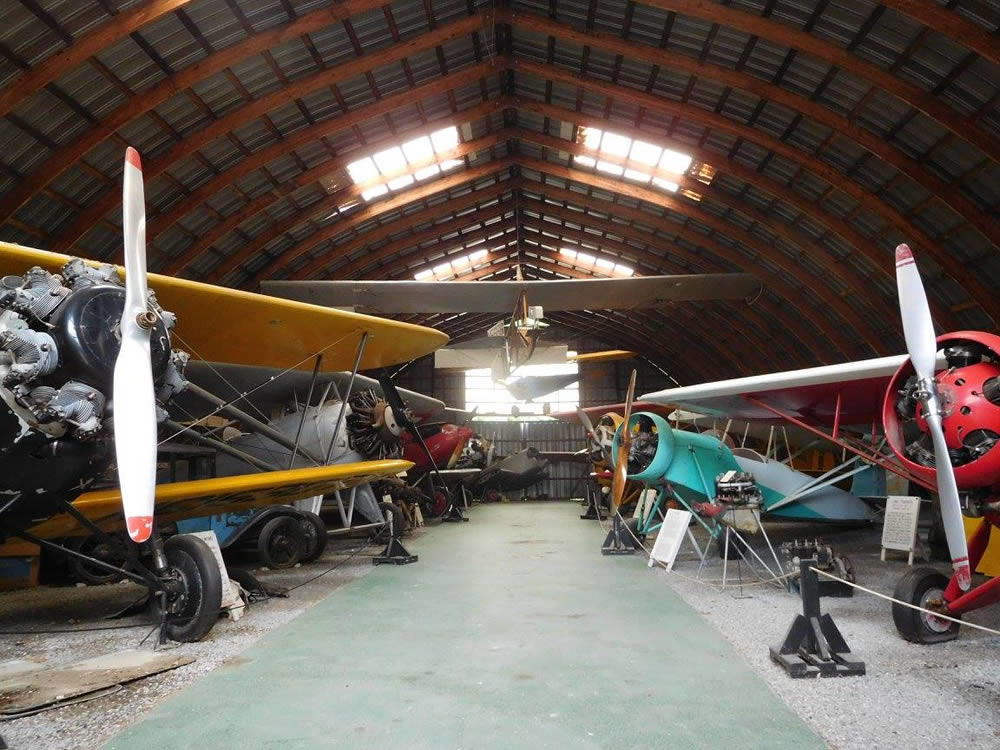 Old Rhinebeck Aerodrome
The Old Rhinebeck Aerodrome is a living museum for aviation enthusiasts, a home to numerous aircraft from the period between 1900-1939. Enter the hangars and watch the evolution towards modern flight unfold. See the recreations of the Wright Brothers' plane and the Spirit of St. Louis, the plane that took the first solo nonstop trans-Atlantic flight. On weekends there are air shows, Saturdays for WWI, Pioneer era, and 1920s, and on Sunday WWII demonstrations. There are also biplane rides available for a fee. 9 Norton Rd, Red Hook, NY 12571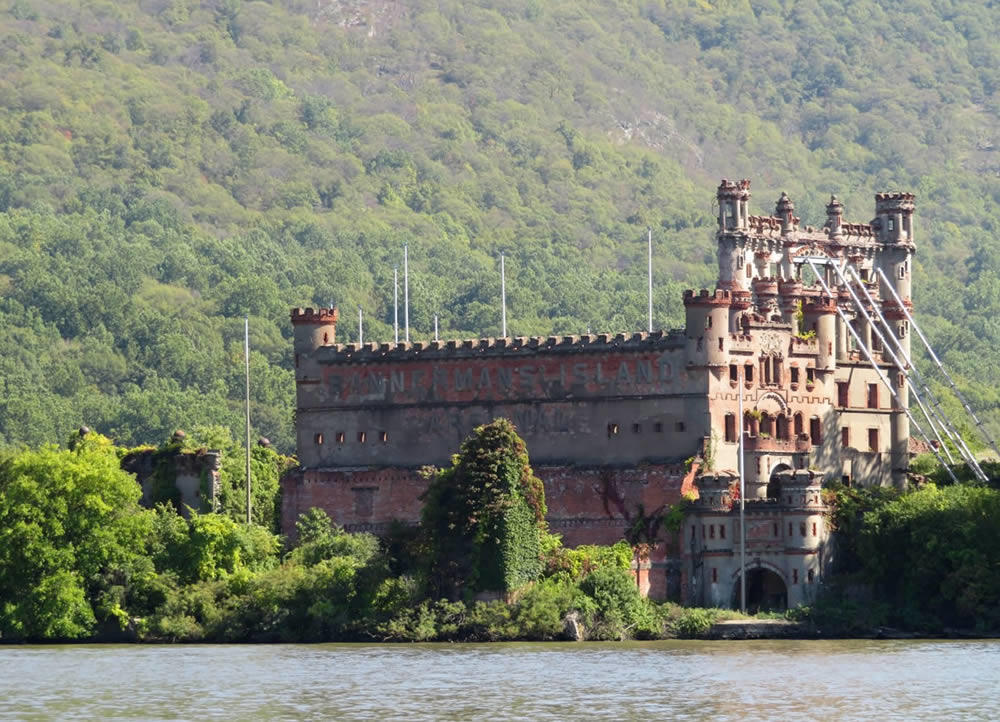 Bannerman's Castle
A castle on an island in the Hudson River, Bannerman's Castle is a warm weather destination. Whether you choose to paddle there on a kayak or take a boat cruise, there are magnificent views of the Hudson Highlands. Discover the exciting story of the island from Native American, to Dutch, and American times. What's there now are the remains of military surplus warehouse that stored munitions and served as an advertisement for the surplus business. Tours operate from May-October. Adults $35 / under age 11 $30.
Art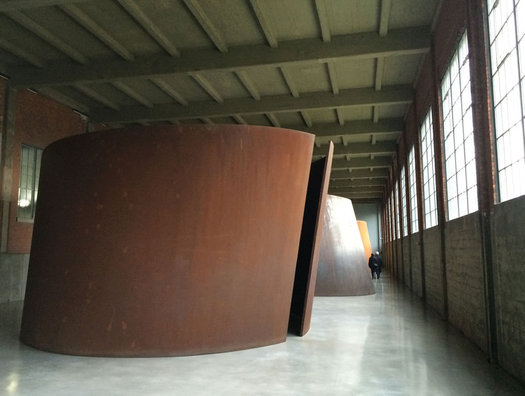 Dia:Beacon
Dia:Beacon is located a converted 1929 Nabisco warehouse and houses many works of contemporary art. If you like MASS MoCA, Dia:Beacon is worth a stop. 3 Beekman Street, Beacon, New York
Galleries of Beacon
+ Marion Royael Gallery has paintings hanging on the walls in its front room, but what you really want to check out is the back garden, which is filled with funk. 159 Main St, Beacon, NY 12508
+ Hudson Beach Glass displays intricate glass blown art on its first floor and an upstairs showroom holds works comprised of various materials. Demonstrations and classes are also available. 162 Main St, Beacon, NY 12508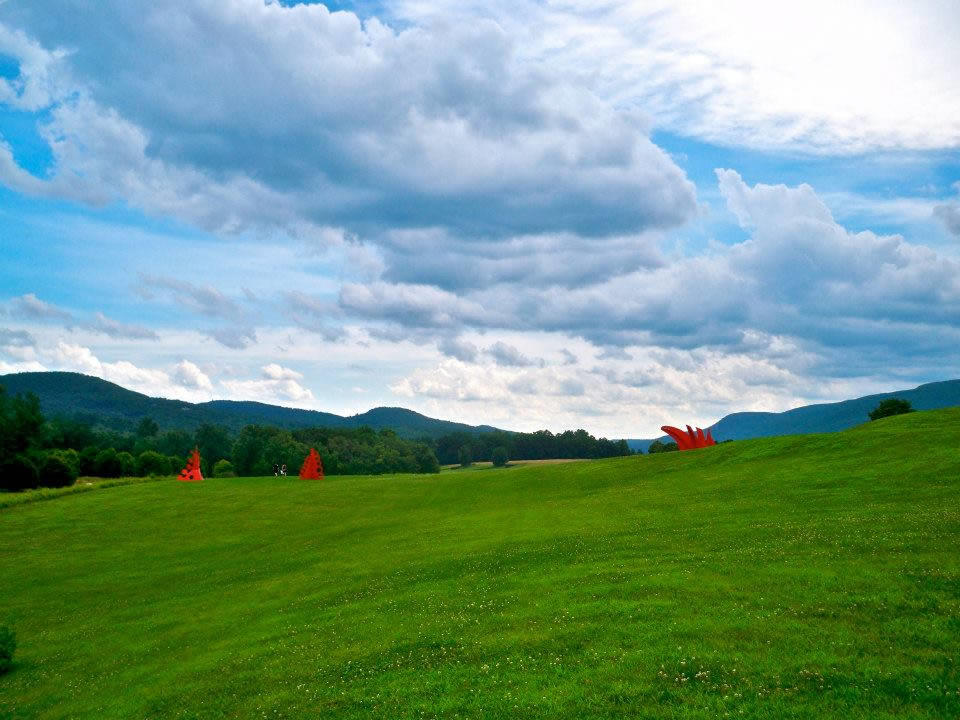 Storm King Art Center
Storm King Art Center is a sprawling outdoor sculpture park on 500-acres, filled with 100 sculptures to discover. Some of the art is larger than life; others are almost hidden within the forest. Consider renting a bike to make the most of your time, or plan on wearing comfortable shoes for a day of hiking the grounds. 1 Museum Road New Windsor, NY 12553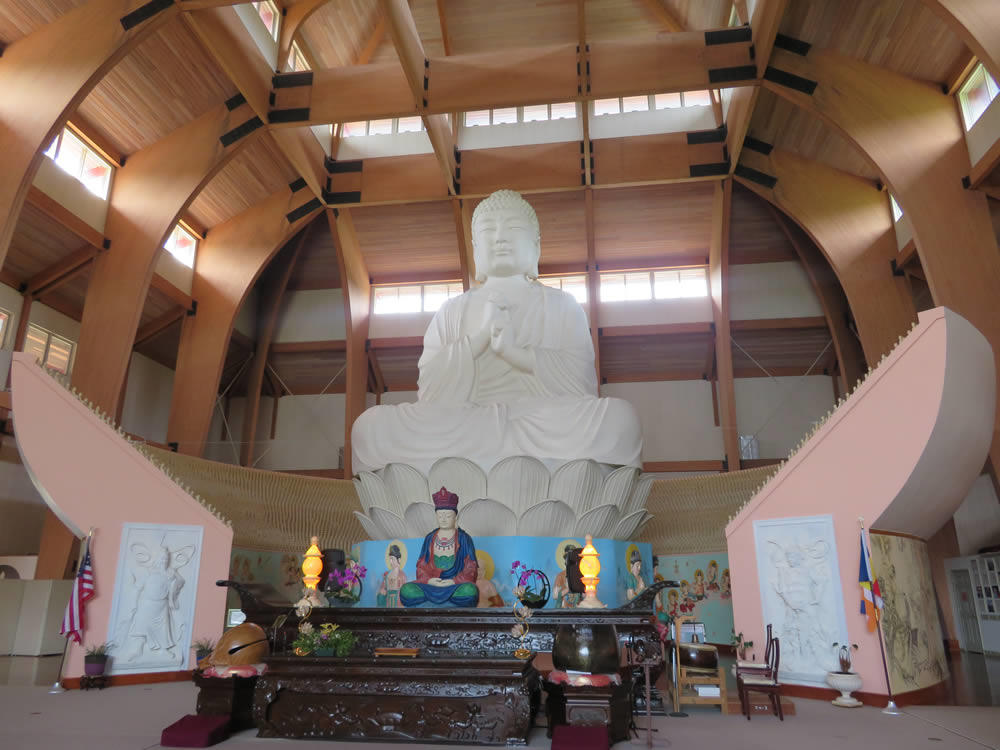 Chuang Yen Monastery
Chuang Yen Monastery has the largest indoor statue of Buddha in the Western Hemisphere. You take the Bodhi Path and pass the 18 Arahants, disciples of Buddha, to get there. Their skillfully carved animated faces showed so much wisdom and emotion. Take your shoes off and politely walk inside. The stunning temple holds hundreds of tiny Buddhas circling the one. There is a gift shop, short hiking trails, and on weekends a vegetarian lunch. This is an active place of worship, be respectful. 2020 NY-301, Carmel Hamlet, NY 10512
Hikes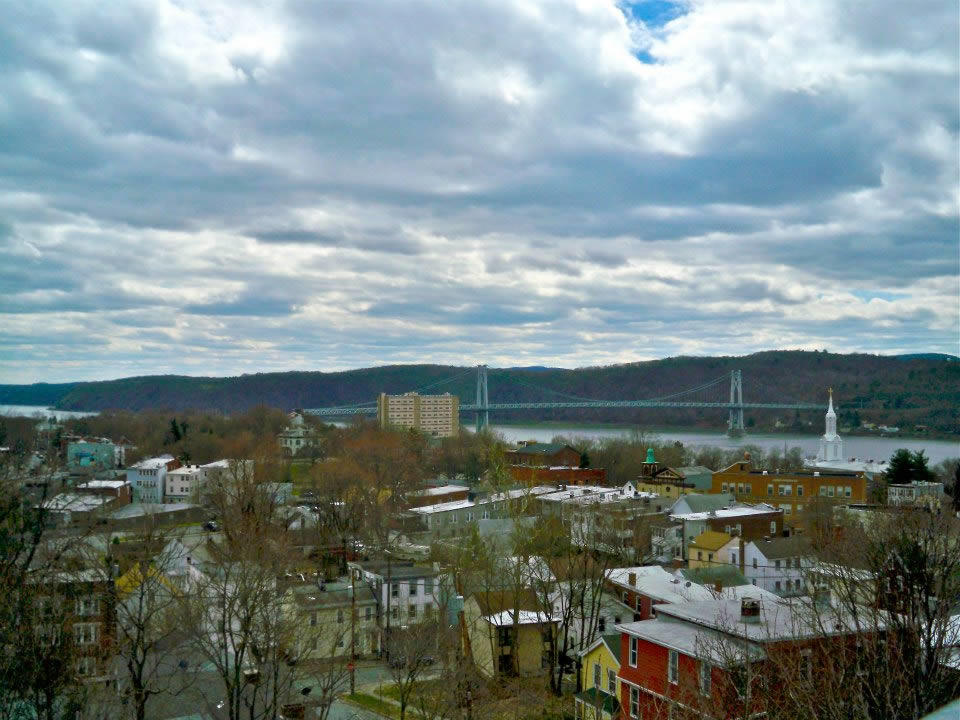 Walkway Over the Hudson
The Walkway Over the Hudson is a former railroad bridge across the Hudson River. It's 212 feet in the air, allowing for spectacular panorama views as you get close to the center. A 1.28-mile paved path allows pedestrians to jog, bike, or simply stroll their way across the river. Informative panels about the construction of the walkway, the wildlife that lives in the area, and more lines the path. 61 Parker Avenue Poughkeepsie, NY 12601 (east side) and 87 Haviland Road Highland, NY 12528 (west side)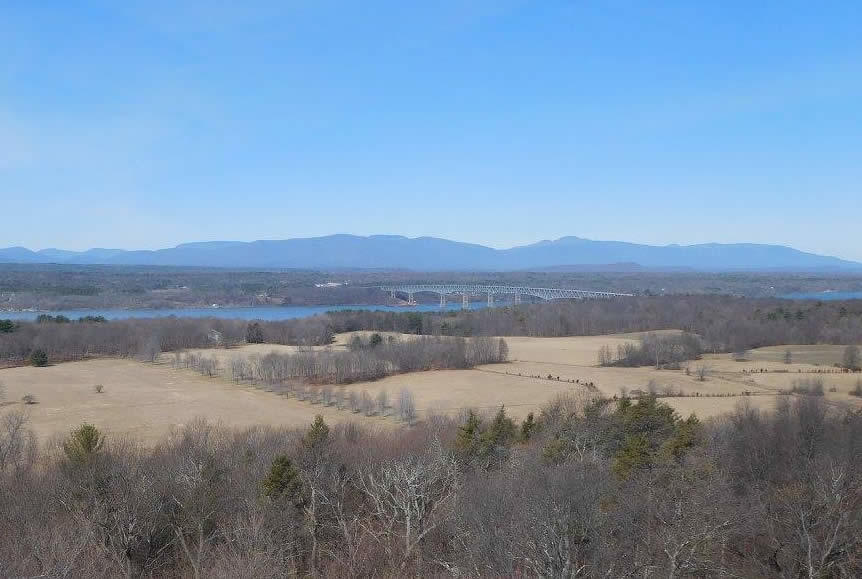 Ferncliff Forest
Ferncliff Forest is a favorite spot for hikers and mountain bikers, the two groups seem to get on harmoniously due to great trail development. What's marvelous about this preserve is the fact that you can reach a fire tower on a very mild and well-marked trail in just one mile. After taking in those spectacular views of the Hudson Valley there are four more miles of trails to explore. 68 Mt Rutsen Rd, Rhinebeck, NY 12572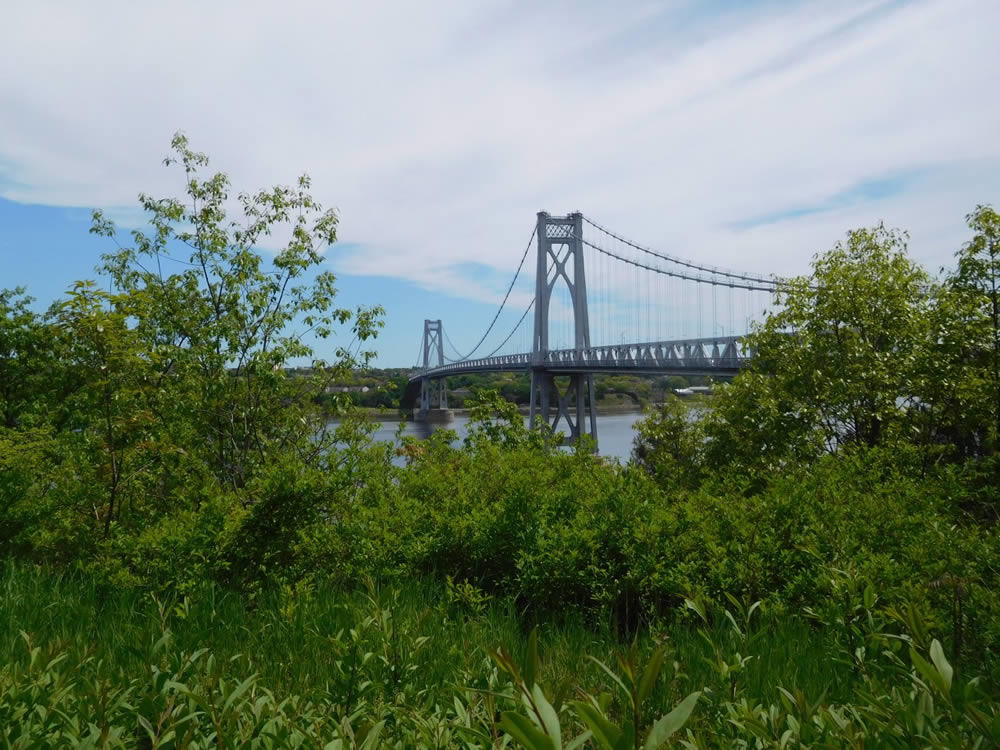 Franny Reese State Park
Franny Reese State Park is a maybe lesser known park, but it has some interesting elements to explore. Begin by walking under the Mid-Hudson Bridge and be ready for a three-mile loop. Along the way you may see a little waterfall, an excellent bridge vista, and ruins of a 19th century Victorian estate belonging to a wealthy dentist. There are several buildings along the trail, so keep your eyes peeled. Johnson-Iorio Park, Haviland Rd Highland, NY 12528
Food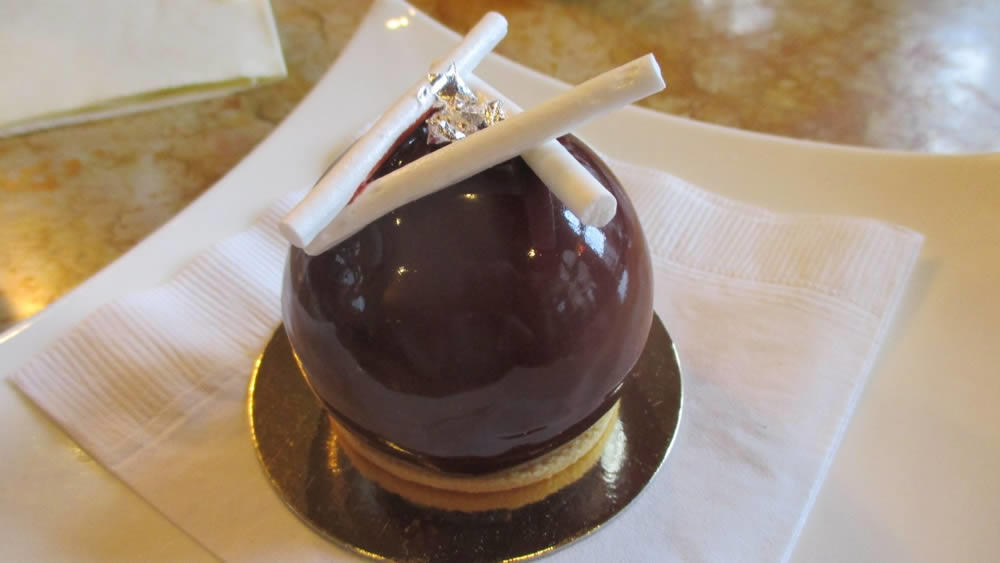 Culinary Institute of America
The Culinary Institute of America is in Hyde Park and it's one of the world's best culinary colleges. Known as CIA, foodies flock to the campus because the culinary students and their expert professors run restaurants that are open to the general public. Reservations are a must for the more formal restaurants where you can get high-quality fare at affordable prices. If you're just popping in, you can stop by the relaxed Apple Pie Bakery Café any time. The haddock and yucca special were exceptional at the café, but leave room for dessert. The glamorous mousse orbs taste as amazing as they look. 1946 Campus Drive (Route 9), Hyde Park, NY 12538
The Vault
Beacon is blessed with so many exciting restaurants, choosing can be difficult! The Vault is worth a look. It's a trendy New American tapas joint located in a historic bank with a working vault (thus the name). It has excellent service and flavorful dishes always with a wonderful presentation. Three is the magic number of plates per person and its always fun to share tapas to taste as much as you can! 446 Main St, Beacon, New York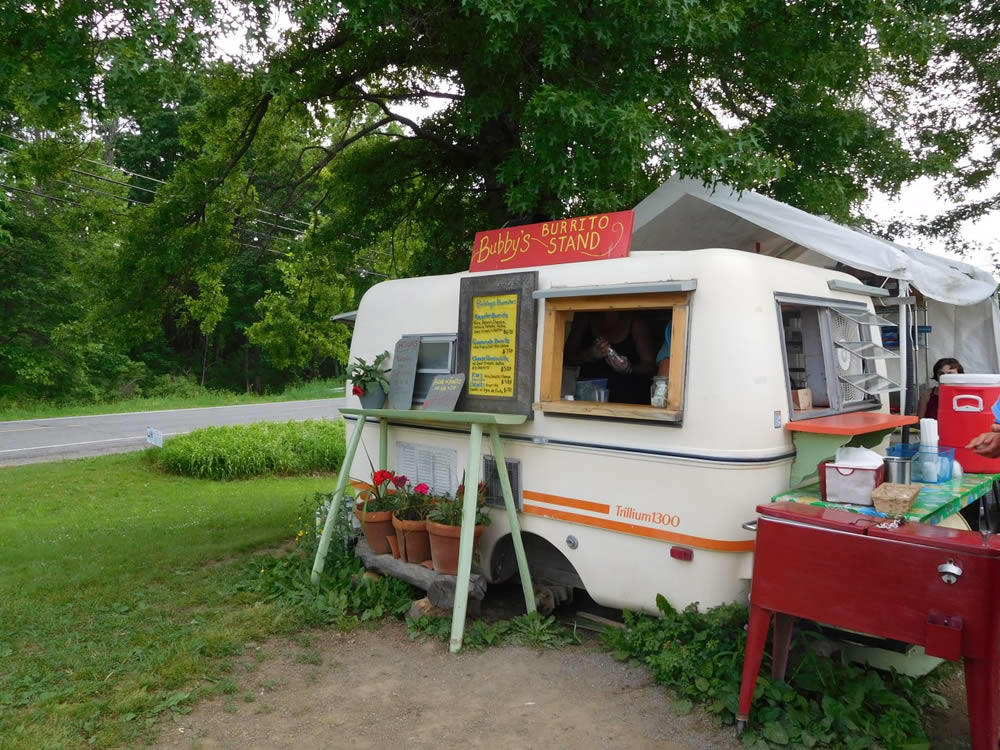 Bubby's Burrito Stand
An Instagram-able trailer, Bubby's sits on the side of the road in front of a Red Hook farm selling burritos that are no gimmick. Simple ingredients make satisfying Mexican food with solely vegetarian options. A brilliant charred tortilla was stuffed with rice and sumptuous mashed black beans, plus a hunk of avocado. Cheese quesadillas and agua fresca are available as well. This is a seasonal spot, for eating al fresco with a gorgeous green view! 193 W Market St, Red Hook, NY 12571
Pinball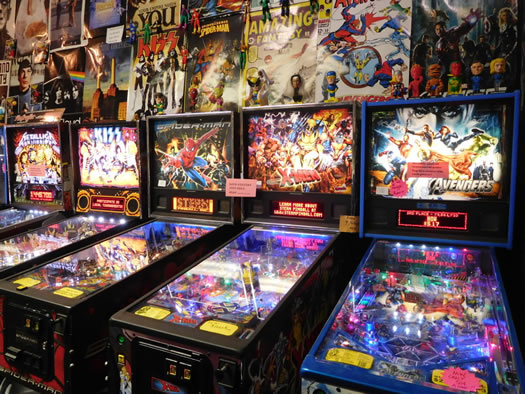 If you're a fan of pinball, make a stop at Rock Fantasy in Middletown. It's tucked away in an unsuspecting spot off the main drag. Make your way through the records and smoking paraphernalia, through the black light tunnel, and into a world of pinball. There are more than 20 machines, including some of the newest ones on the market. Games range anywhere from .50 cents to more than a dollar and are in excellent working condition. 75 W Main St Middletown, NY 10940
Julie has got the travel-bug. Whether it's day trips, weekend getaways, or wandering around the world -- she's always up to something. Read more about her adventures at juliejourneys.com.
Earlier
+
Hiking the Mid-Hudson Valley
+ +
Day trip: Dia:Beacon
Hi there. Comments have been closed for this item. Still have something to say? Contact us.