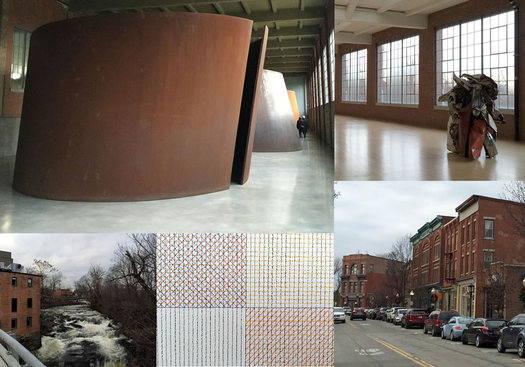 The greater Capital Region includes a bunch of interesting museums that span a variety of different topics. And if you're up for going a little bit farther afield, here's another one you might enjoy: Dia:Beacon.
It's just a 90-minute trip south, and the area around it is also worth exploring...
What is it?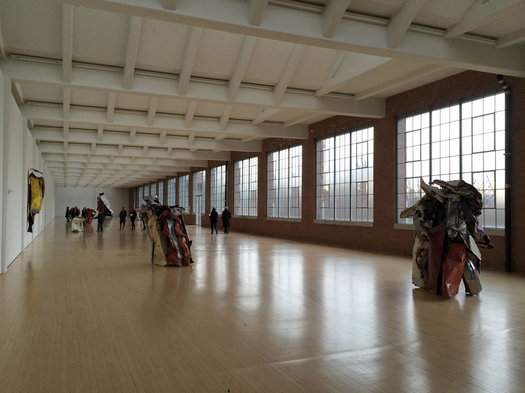 Dia:Beacon is housed in a former Nabisco box printing factory that sits along the banks of the Hudson River in (surprise) Beacon, New York. It serves as display space for items from the permanent collection of the Dia Art Foundation, which was founded in the 1970s and has supported art installations around the world. (Dia also has a space in Manhattan.) Its collection includes works from the 1960s to the present.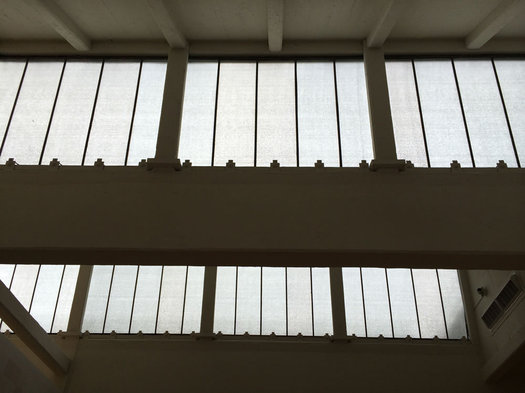 The museum in Beacon opened in 2003. It's a huge space -- almost 300,000 square feet. And because it's an old factory dating back to the 1920s, its roof is covered in angled skylights, allowing natural light into much of the space.
What's there
Despite all that space, Dia:Beacon isn't packed with exhibits. The museum's interior is almost spare in appearance, allowing plenty of space for the works it does hold. And a bit like MASS MoCA, it uses all that space to display works that would be hard to show in most other museums.
Maybe the best example are a series of giant curved steel sculptures by Richard Serra. The works are so big that you can walk inside of them. (When we recently visited there were some young kids who were totally stoked by that fact. They were one of many young families there that day.)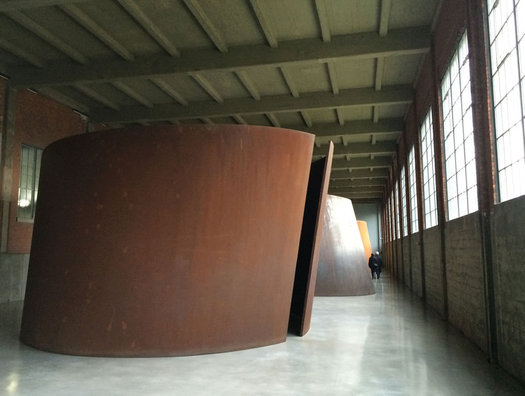 Another example: Michael Heizer's "North, East, South, West" -- a series of geometric spaces built into the concrete floor of the museum.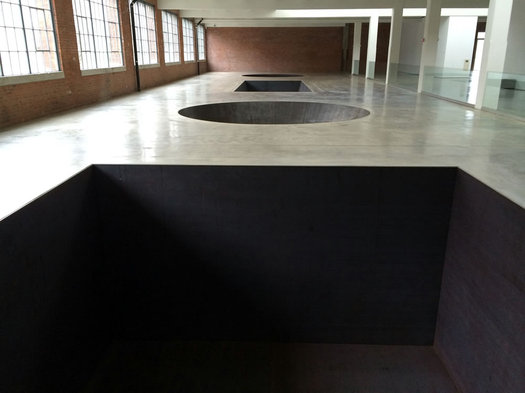 And all that space also provides room for a series of large Sol LeWitt wall drawings: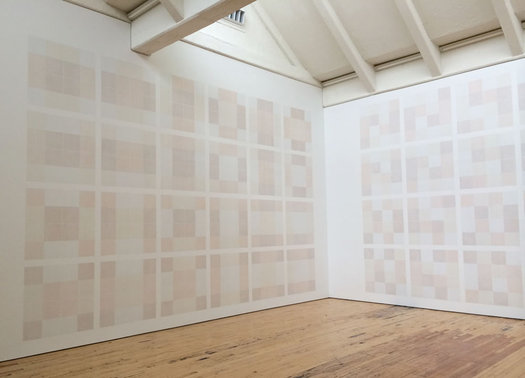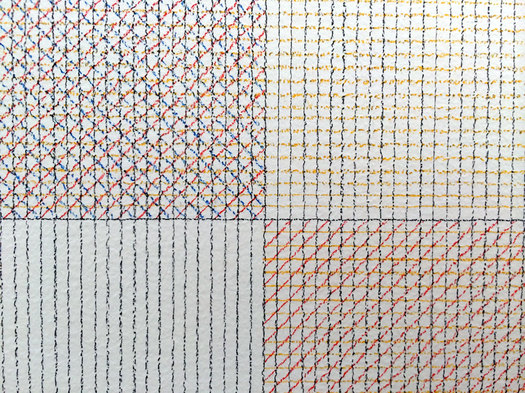 The rest of the art on display in more or less in that vein.
Details about visiting
Dia:Beacon has different hours depending on the season. It's currently open Friday-Monday, 11 am-4 pm, through March. (Its schedule expands to include Thursdays the rest of the year.) Admission is $12 / $10 for seniors / $8 students / kids under 12 are free.
Beacon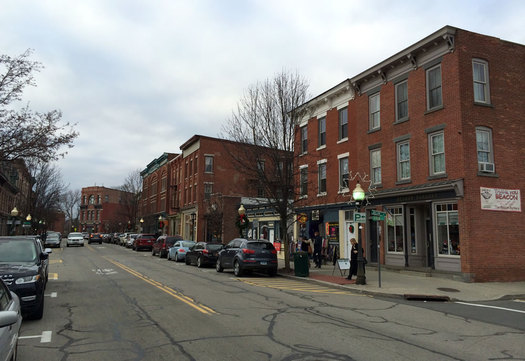 The museum is probably going to be about a two-hour visit for most people, so you'll probably also have some time to check out the rest of Beacon. The city has a long Main Street that starts just a few blocks away from the museum, and the street includes a bunch of local shops and restaurants. So you can definitely spend another few hours browsing, shopping, and eating.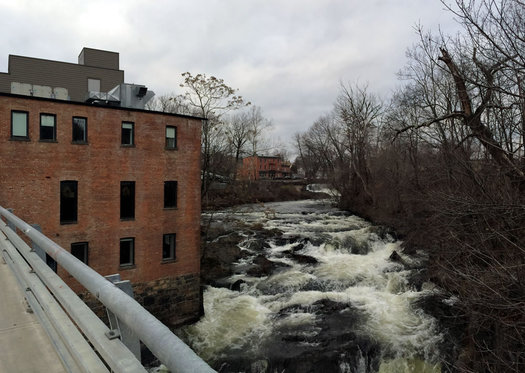 If you head up Main Street, be sure to make it all the way to eastern end. There are more shops and restaurants there, as well as the Beacon Falls.
A little farther
If you're going all the way to Beacon, you might as well wander a bit more while you're there. A few things that might interest you:
Hudson Highlands
A section of the Hudson Highlands State Park Preserve is just south of Beacon, and it includes popular hiking trails and some fantastic views of the Hudson Valley. One of the trails ascends Breakneck Ridge -- check out Julie's account of hiking it this past fall.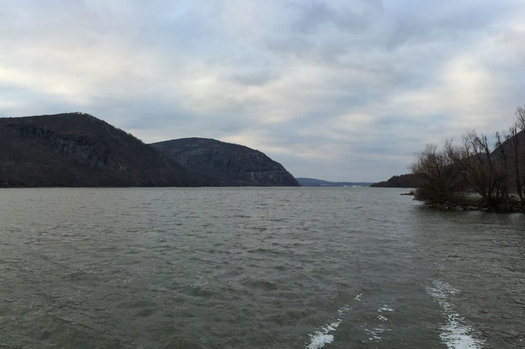 Cold Spring
The riverfront village of Cold Spring is just short drive south on Route 9D from Beacon. It has its own charming Main Street that slopes down toward the Hudson River. At the end there's a small park that has some great view of Storm King Mountain and the other hilly terrain along that part of the Hudson.
Hi there. Comments have been closed for this item. Still have something to say? Contact us.