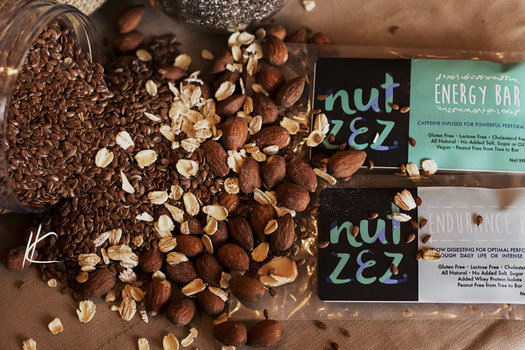 Project: Nut Zez, a company based in Cohoes that makes packets of nuts, nut bars and nut butters in a variety of flavors in a variety of flavors.
Who: Amanda Zezima
Short bio
My name is Amanda Zezima and I am a Type I diabetic since I was three years old. Growing up, daily life consisted of insulin, blood sugar levels, carbohydrates and exercise. If I had those down and in control, I felt good! However, there were many days in my life that I wanted to be normal and not live a diabetic life. I constantly fought having a disease and hardly ever told anyone about it. Because of that, I never made having Type I a reason to hold back. During my schooling for my Master's Degree in School Psychology, I held a part time job as a Personal Trainer bringing my life of health and fitness to others. While training other people, I constantly felt the urge to challenge myself physically and mentally to tie together my chronic disease with my need for competition. Being a college track athlete, I naturally began with running a marathon and then took it to the next level by competing in my first body building competition.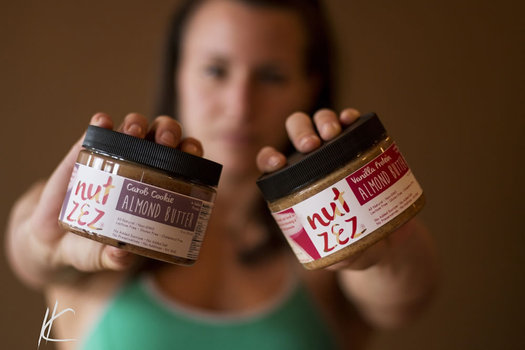 During my first body building competition, I learned exactly what food contains and how food directly impacts every cell of my diabetic body. Every morsel consumed was eaten for a purpose. During a body builder's preparation diet, as a competitor reaches closer to show date, the diet shifts from carbohydrates and fats to high levels of protein. While following a typical competitor's diet, my diabetic body was in turmoil. I quickly learned how healthy fats such as almond butter were critical to my daily levels of functioning. Now that I figured that out, it was off to buying some! That posed to be a far greater challenge than anticipated. Looking at the jars on the shelf, I was astounded to see that all of them contained some type of added oil, salt or sugar no matter how natural they had been labeled to be. I decided I could make my own and hold it to the upmost healthiest standard. Nut Zez LLC had been born! I now have many flavors I have formulated that consist of no added salts, sugars or oils but are flavored with protein powders or different spices. I now continue to produce one of the healthiest nut butters that only contain ingredients that serve a certain function for the body.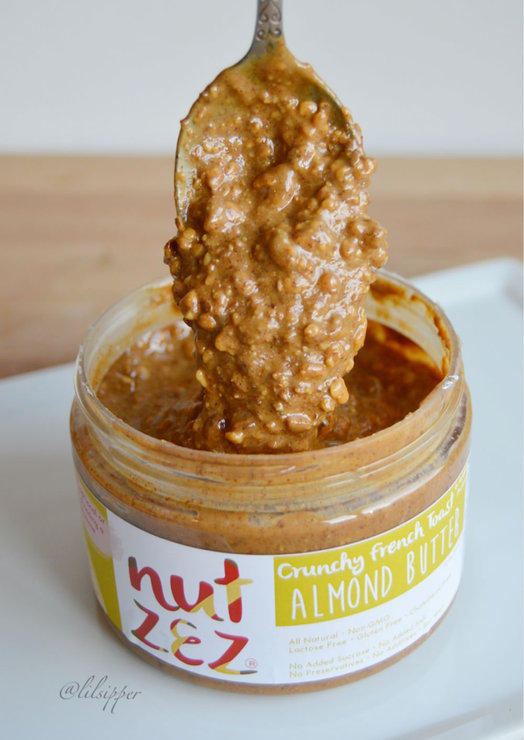 A description of the proposed project
As my company, Nut Zez LLC, has grown, it was been more and more difficult to reach consumers on a grand scheme. My products are currently sold in around 30 different local stores. Currently, those stores are serviced by myself making, jarring and delivering to every location. Every jar to hit consumer's cupboards is made by myself. I have sold over 9,000 jars of almond butter and need to scale Nut Zez LLC to the next level in order to reach even more consumers. As the company grows, a goal is to partner with a distributor that would help manage some of the accounts and delivering. However, I am not currently at the capacity to balance overhead almond prices with supplying wholesale distributor prices that they could profit on once sold to retailers. The end all goals are for consumers to value the ingredients in their food and indulge in Nut Zez LLC products to satisfy cravings in a healthy way.
We currently sell packets, bars and butters. Varying flavors consist of French Toast, S'mores, Brownie Batter, Cocoa-Coconut, Carob Cookie and more! We have vegan, gluten-free and added protein options. We have a flavor to meet all taste buds and dietary needs.
The main reason Nut Zez should get funding is so more efficient processors could be purchased. More time should be spent on reaching consumers rather than producing the products. The main goal is to be able to spend more time advocating in stores and gaining more retailers so more people in the community can have access to one of the healthiest products they should be consuming daily. Food is essential for life and people should have more access to healthy food that is actually food.
How would the grant money help?
Nut Zez has been completely funded by myself since the beginning. I was able to work with the bare minimums that I was able to contribute to the business and grow it to the capacity it is at today. I am an entrepreneur that does not need much to grow something small, yet meaningful, to the next level. My hard work is driven by helping other people allow food to better their lives through nutritional healing. The $2,500 startup grant would allow me the ability to buy much more efficient machinery to carry out my daily nut processing tasks. I currently produce all of my products from a four-quart food processor. That four-quart food processor has produced over 9,000 twelve-ounce jars of almond butter in two years. Each jar takes about a half hour to produce. A new nut processor would do wonders for Nut Zez for quicker production so more people could have access to a healthy product.
Maybe you'd like to share...
Tweet