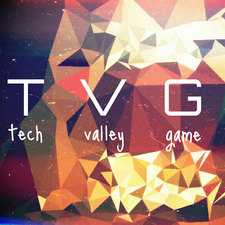 Project: Tech Valley Game Space Diversity Incubator, a program to teach game development to first time creators in the Capital Region.
Who: Tech Valley Game Space
Short bio
Tech Valley Game Space (TVGS) is an active, grassroots community comprised of professional, indie and hobbyist video game developers all working together to provide accessible game development classes and activities for participants of all skill levels. Our mission is to help everyone in the Capital Region make at least one digital game at some point in their life.
In addition to our hosted events and gatherings, we also run a full time co-working studio in Troy that is primarily targeted toward independent game developers, freelancers, and early stage startup studios. Our co-working space serves as a breeding ground for local talent, bringing together formerly disparate pockets of game developers from throughout the region in order to build a stronger community by fostering collaborative projects and knowledge sharing.
For more information, please visit our website.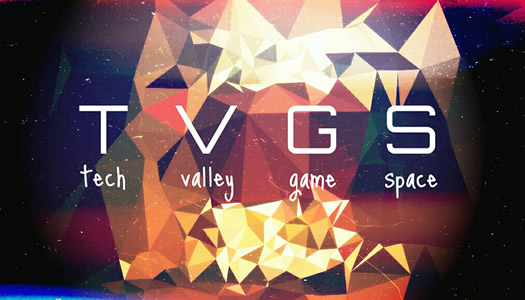 A description of the proposed project
TVGS members currently offer many different types of activities that are based on our central goals of growing and improving the local game development community in the Capital Region. We currently organize presentations, classes, workshops, exhibitions of locally created games and playtesting sessions of work in progress. We also continue to establish partnerships with other local entities, such as The Arts Center of The Capital Region and the Tech Valley Center of Gravity, that share the core TVGS values of inclusion, accessibility and education.
The project we're proposing is an extension of our current efforts that would aim to establish a new incubation and mentorship program targeted at first time game makers in the Capital Region. This basis for the program is a template utilized by a wide range of successful diversity-focused game development programs such as the Difference Engine Initiative, Code Liberation, Pixelles and Dames Making Games.
The TVGS incubation program is specifically intended to increase awareness of game development and related careers among sections of the local population that are not the primary focus of traditional game industry advertising and recruitment. We'll be offering the incubation program to local participants at no cost, and targeting our promotional efforts toward attracting a highly diverse set of participants.
We believe that a more diverse and nurturing game development community is also a more sustainable one. There is a huge need within the game development space for new voices, and our mission is to help fulfill that need while also supporting people that are interested in developing new artistic and technical skills that they can then reinvest back into the local community.
How would the grant money help?
The AOA grant funding would enable us to make the TVGS incubation program accessible to a much wider array of people throughout the Capital Region. The classes that we already teach are a good start, but additional funding will allow us to generate more awareness and improve the quality of our offerings by enticing more local professionals to get involved.
Due to our existing experience providing introductory game development classes to local students, and the fact that the TVGS incubator will be following an existing template with a proven track record of success, we feel confident that the amount of funding provided by the AOA grant will be a sufficient amount to allow us to establish this vital community resource. Funding resources will be used to cover travel subsidies for mentors and participants, printing and promotional costs, and other overhead. A good breakdown of costs for a similar incubator program can be found here.
At TVGS, our existing status as a community hub ensures that we are well situated to help bring this incubator to life in a cost effective way, by utilizing our dedicated and enthusiastic volunteers and leveraging our existing partnerships with other local nonprofit groups. AOA funding would enable us to expand the scope of our offerings beyond individual classes in order to provide our talented and enthusiastic participants with improved mentorship opportunities and a better understanding of how they can apply their burgeoning skills in ways that will contribute positive impact back to the Capital Region and help retain more talent locally.
Maybe you'd like to share...
Tweet