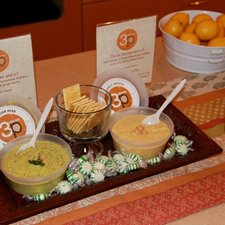 Who: Jennifer Rittner-Paniccia
Project: A small family owned business that specializes in fresh homemade tahini free hummus, bean dips and tapenades.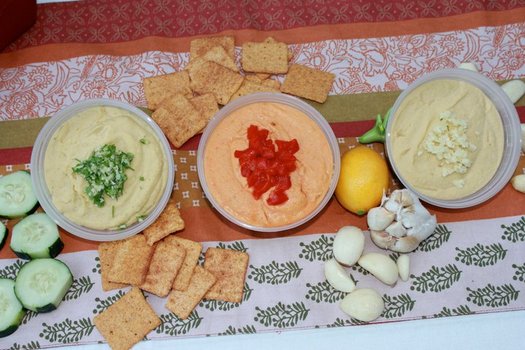 Three Chicks and a P is a small family owned new and existing business that was started in 2011 by Jennifer Rittner-Paniccia and specializes in fresh homemade tahini free hummus, bean dips and tapenades. After her husband, Matthew lost his job in the beginning of 2011, Jennifer decided to use her cooking skills to good use as a way to supplement their family income. Growing up surrounded by great cooks, she has carried over her family tradition of bringing families and friends together by creating a line of fresh and great tasting locally made tahini-free hummus, tapenades and bean dips. Our name was inspired by our family. Together Jennifer and Matt have 2 daughters who with Jennifer make up the 3 Chicks and Matt's last name is represented by the P. And of course our main ingredient is Chickpeas! Our passion is to inspire taste buds of all palates that will enlighten the senses and feed the soul.
Our recipes are prepared in small batches using only high quality ingredients, no preservatives and fresh herbs. We specialize in fresh homemade tahini-free hummus and currently offer a variety of 8 hummus flavors in addition to an Olive Tapenade and our best selling Spicy Black Bean dip.
We have been in business for 6 months. Currently we sell weekly at the Schenectady Greenmarket, and our product is carried by the Honest Weight Food Co-op, the Niskayuna Co-op, King Brothers Dairy, the Galway Market, as well as specialty stores in Clifton Park and Saratoga and Four Seasons Natural foods in downtown Saratoga.
Our target markets are adults between the ages of 25 to 54 with an emphasis on females that are health conscious consumers who buy local products and support small businesses. They tend to have a higher level of disposable income or are willing to pay more for fresh and local products. Most shop at farmer's markets, co-ops and specialty stores who reside in city or suburban areas. When they visit the local chain grocery store, they are more likely to seek our locally produced products. They are men and women with dietary restrictions such as a vegetarian or vegan diet, individuals with food sensitivity (gluten) and allergies towards tahini (sesame seed).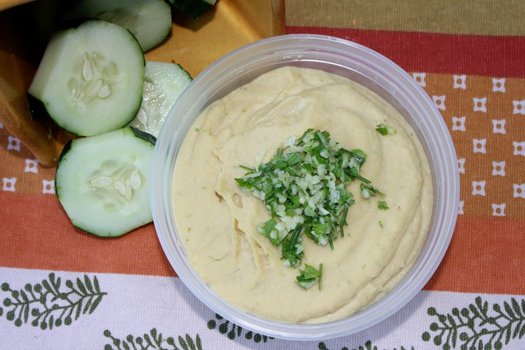 In 2008, 15 million Americans consumed hummus on a regular basis. Hummus consumption has increased from a $5 million industry in 1995 to a $325 million industry in annual retail sales in 2010.
In 2008 the results of a study "Vegetarianism in America", published by Vegetarian Times, shows that 3.2 percent of U.S. adults, or 7.3 million people, follow a vegetarian-based diet.
Food allergies relating to sesame has also been on the rise. Allergy to sesame seeds is now the 9th most common food allergy worldwide, and is especially high in children. Our recipe not only tastes great, but it is tahini-free. Combined with the growing trend to buy local and more Americans turning to a vegetarian diet, these factors make our hummus the number one choice in the Capital Region.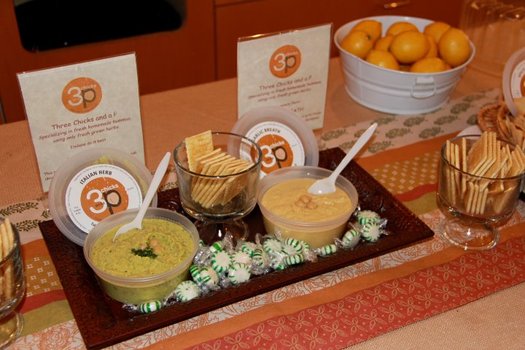 We would use the $1500 to help us expand our product. Specifically we need to test our shelf and add nutritional labeling to our product. We are also looking at remodeling our basement to add a second kitchen so we no longer need to rent one to process out of.
We are working with Cornell University Food and Safety Laboratory for a more accurate shelf life since we do not use preservatives. The fees for this can be expensive since each one of our recipes will need to be tested we have at least 8 flavors to test. To purchase the software program to add nutritional labeling will cost approximately $500. This start up award will help ease the burden of these fees so we can focus our money on our ingredients and packaging.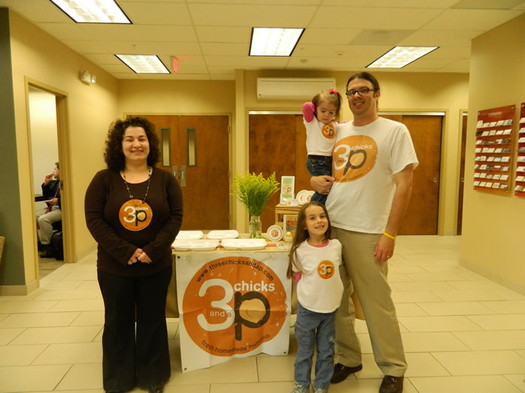 Maybe you'd like to share...
Tweet