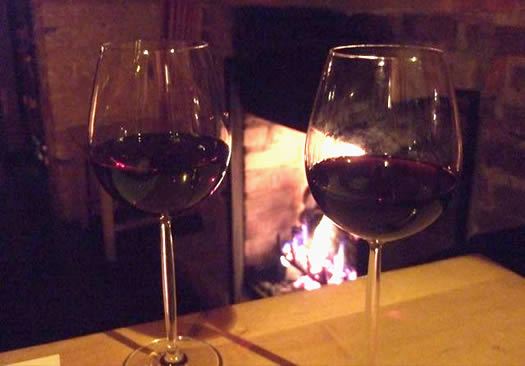 Four years ago Albany's Lark Street became home to Antica Enotica. You know, "The Wine Bar" (yeah, no one else used its real name either). It was a cool little basement hangout with fireplaces, reliable tapas and good wine. Well, the place has been sold. And in this case, that's not necessarily a bad thing.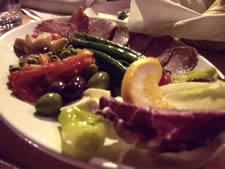 New Owner Kevin Everleath is a CIA grad and a former flavor developer for Ben and Jerry's. He's calling it the Lark Street Bistro and Wine Bar. We suspect people will still just call it The Wine Bar but whatever...he's managed to make a good thing better.
Things we like:
*The new menu
-It will change a few times a week, but so far it's looking good. Lite bistro fare like leek tart with salad, crab cake & steak frite.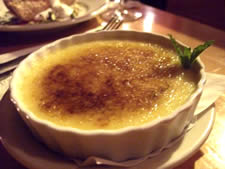 *Dessert
-Something missing from the menu before. And from a former FLAVOR DEVELOPER FOR BEN AND JERRY'S.
*The Wine
-It's there when you order it. Supplies were getting low for a while.
Concerns:
*Space
-Now that the food is more substantial, the tables are a wee bit too small.
-"It's too crowded, nobody goes there" - We suspect this neighborhood joint will soon need a waiting list.
The Bottom Line
The food is delicious, the wine selection is excellent and the atmosphere is cozy, but if you come on a weekend, expect to get chummy with the other patrons.
Find It
The Wine Bar and Bistro
200 Lark Street
Albany, NY 12210
Open Mon-Sat, 5p to Midnight
phone: 463-2881
Hi there. Comments have been closed for this item. Still have something to say? Contact us.