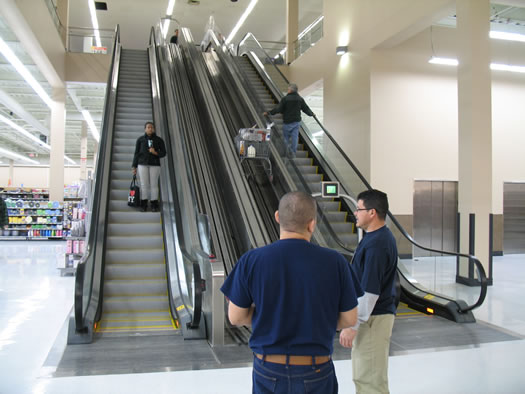 We hadn't been in the Crossgates Commons Wal-Mart for awhile, so it was a surprise when we happened upon the escalators that now sit in the middle of the store. They're like waterfalls in the middle of a jungle clearing -- you see a big whole in the floor and hear the sound before you realize what they are. The Washington Ave Extension store is currently in the middle of a re-model that includes expansion into the space left over from the Sam's Club -- you know, the one to which no one seemed to want to join.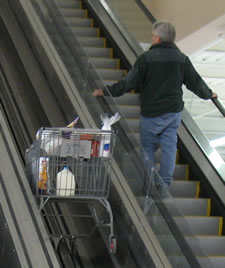 But, wait, there's more! After you get over the shock that there's an escalator in the middle of the Wal-Mart, you notice that not only can it transport people, but carts, too (which makes sense). As one guy standing by the escalator exclaimed while we were there this afternoon: "Hey, look at that! It's an escalator for the carts!" We had just about the same reaction. But it prompted a question: what do you call such a device?
We're pulling for "cartscalator."
Hi there. Comments have been closed for this item. Still have something to say? Contact us.