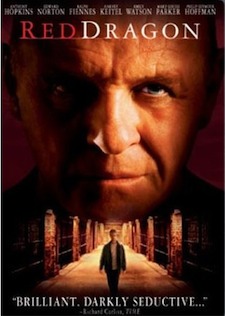 According to Netflix, here are the DVDs that people in Albany are currently renting "much more than other Netflix members."
1. Red Dragon
the Silence of the Lambs prequel
2. The Apartment
the classic Billy Wilder film
3. The Age of Innocence
parts of this were shot in Troy
4. Mad Hot Ballroom
a doc about ballroom dancing kids
5. Meet the Parents
DeNiro, Stiller, lie detector
6. Brooklyn Rules
indie mob drama starring Freddie Prinze Jr.
7. The Office: Season 1
that would be the American version
8. 21 Grams
Penn, Watts, del Toro, angst
9. Romance & Cigarettes
great cast, not so great reviews
10. The Sopranos: Season 4
Tony has issues, but what else is new

Lists for Saratoga Springs, Troy and Schenectady after the jump...
Schenectady
1. Music of the Heart
2. The Usual Suspects
3. Two Weeks
4. Love's Unending Legacy
5. Dangerous Beauty
6. Fun with Dick and Jane
7. Memento
8. House, M.D.: Season 2
9. Arctic Tale
10. Wicked Little Things

Troy
1. Sex and the City: Season 2
2. X-Men
3. Saw 4
4. The Cider House Rules
5. Pirates of the Caribbean: Dead Man's Chest
6. Napoleon Dynamite
7. Hannah Montana: One in a Million
8. March of the Penguins
9. The 40-Year-Old Virgin
10. Just Cause

Saratoga Springs
1. The Shipping News
2. Along Came Polly
3. Brothers & Sisters: Season 1
4. World Trade Center
5. The World's Fastest Indian
6. Curb Your Enthusiasm: Season 5
7. The Aviator
8. The Wild
9. Two Weeks
10. The Proposition