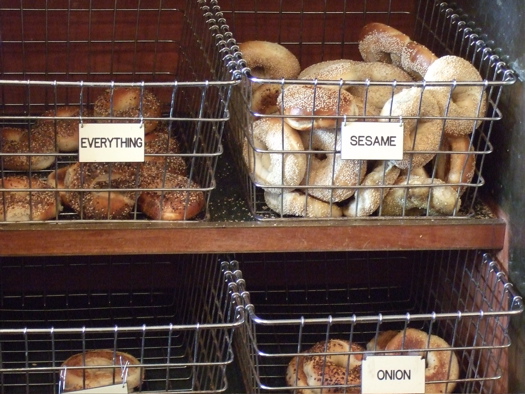 So we stopped by Uncommon Grounds the other day to learn that our favorite bagel place has hiked the price of our favorite bagels. Why? Well, the same reason the pet shop next door has been changing prices on their dog food for the last few months.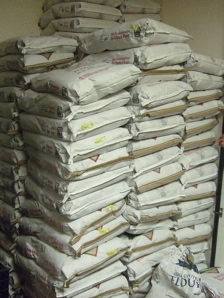 A sign in the window of Uncommon Grounds explained that a smaller wheat crop (farmers are planting more corn to meet demands for ethanol), drought and a high demand for wheat finally forced the shop to raise prices. UG makes their own bagels and manager John Moorby says since last summer, the price of a 50 pound sack of flour has risen from $9.50 to $40.00 ( no, that is NOT a typo). He thinks it might hit $50.00 before things start to improve. Drought, falling stockpiles and foreign demand for wheat are causing problems across the food industry. The folks at the Pet Supplies shop next door say the unstable wheat market is even affecting the price of dog food.
The price of a bagel at Uncommon Grounds is only up a dime for now, to 99 cents. Moorby says they held off hiking the prices as long as possible by buying as much flour as they could get their hands on as soon as they saw what was happening. "My job as a general manager has become more like a commodities broker. I keep calling around and calling around to get the best prices." There's a chance UG will be able to return to 89 cent bagels if wheat prices improve. Until then maybe we can just cut back on the cream cheese.
Find It
Uncommon Grounds
1235 Western Avenue
Albany, NY 12203
Hi there. Comments have been closed for this item. Still have something to say? Contact us.