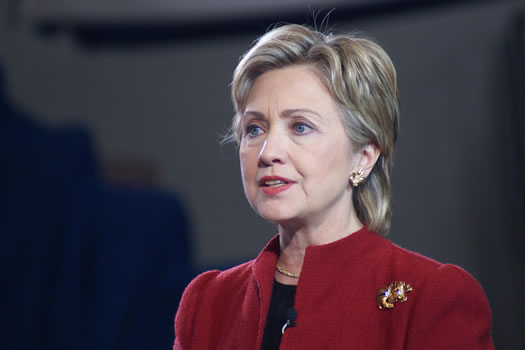 Newsweek's Jonathan Alter reports that there's some talk within the Democrat Party that Hillary Clinton could drop out of the presidential race to become... Governor of New York:

In the event that Paterson had to resign, the New York State Constitution calls for a gubernatorial election this November. Clinton would be the favorite in that contest if she were interested. Were a politically wounded Paterson to serve out Spitzer's term, which ends in 2010, Clinton would no doubt be a strong potential candidate to succeed him.

Earlier on AOA:
+ Governor Hillary?
Under the scenario sketched out by the insiders, serving two years as governor would give Clinton the executive experience to become the prohibitive favorite for the 2012 Democratic presidential nomination. Clinton believes that Barack Obama may well lose this year to John McCain, who would be 75 in 2012 and a possible one-term president. Clinton would arguably be better positioned to replace McCain in the White House as a governor than as a senator.

Hmm. That kind of sounds like an ice-age-in-hell type of scenario, but a fun one. It'd be like adding Susan Lucci to the soap opera at the capitol.
Earlier on AOA: Where has the Capital Region put its money in the presidential race?
photo: Flickr user marcn, used under a CC license
Hi there. Comments have been closed for this item. Still have something to say? Contact us.