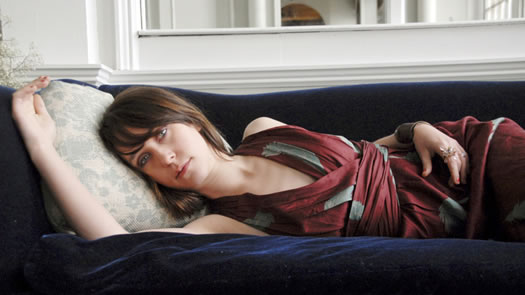 We stumbled across this North Adams musician a few weeks ago and her music is kind of awesome. It's funky and mechanical in a way that reminds us of a hive of robotic bees. She's releasing an album, "Specimens," in June. Here's how her MySpace page describes her music:

MELISSA ST. PIERRE tosses classicism and post-classicism overboard, utilizing the prepared piano -- John Cage's notorious instrument of choice -- and electronic enhancement to sail resolutely in the direction of rock & roll. Peppering the strings, hammers, and dampers of the piano with a variety of objects, she transforms the instrument's typical timbre: sparkling gamelans chatter; harrowing voodoo drums call out in the night.

Check out this picture of St. Pierre playing the prepared piano. And there's a video for her song "Fig. VIII" embedded after the jump. It's a little mesmerizing.
photo: edgeoftheesplanade