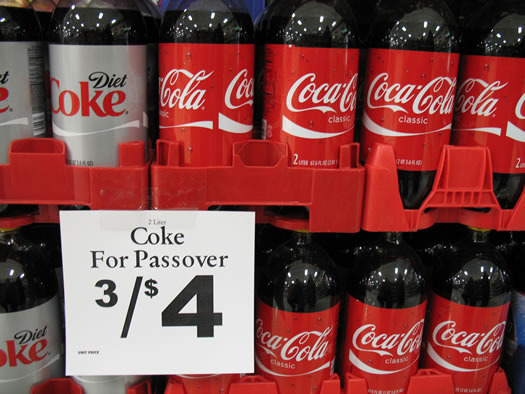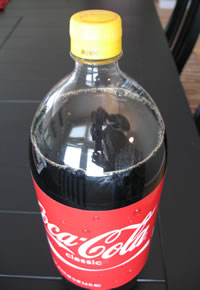 You asked and we found it! Price Chopper is carrying it in the special Passover sections at their larger stores. We scored our supply at the Chopper in Slingerlands.
What's the big deal? Well, normal Coke is made with high fructose corn syrup, which makes it not kosher for Passover. It also, according to soda snobs, makes Coke taste not quite right. Kosher for Passover Coke, on the other hand, is made with cane sugar (like Mexican Coke) and is said to be smoother and have a cleaner finish. It also has notes of cinnamon and caramel and pairs nicely with pretzel twists.
How do you know if you're getting the good stuff? Look for the tell-tale yellow cap (see right). And check the ingredients, which will list "sucrose" instead of high-fructose corn syrup.
Hi there. Comments have been closed for this item. Still have something to say? Contact us.