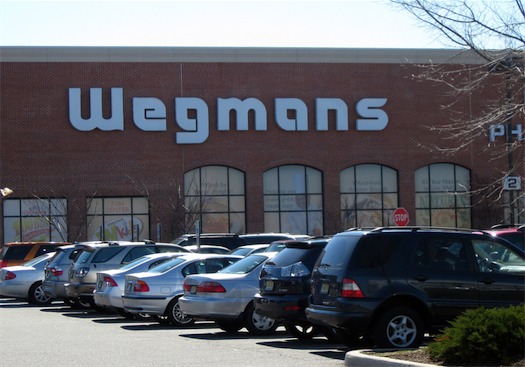 You hear something once, you dismiss it. You hear it twice, you think, eh. But when you hear it five or six different places from people who are in no way connected to each other, you start to wonder. So, when we heard lots of folks repeating the rumor that Wegmans and Price Chopper had a sort of "gentlemen's agreement" to stay out of each others backyards, it definitely caught our interest.
And then we heard rumors that Wegmans might be making it's move on the Capital Region.
So, is there any truth to either of these rumors?
The short answer for both is: no.
According to Wegmans spokesperson Jo Natale, the Rochester-based chain has no plans to build a store anywhere near A-Town.
And it's not for the reasons you think. AOA called the corporate offices of both Wegmans and Price Chopper. Both said they, too, have heard rumors about a secret agreement for years. Both also flatly denied it, pointing out that they do compete in markets like Western New York and Pennsylvania. Natale, the Wegmans spokesperson, says the company gets thousands of requests a year to build stores in areas that don't have them. "Don't take it personally" she says, the company is just moving in a different direction. And right now that direction is Pennsylvania, Virginia and DC.
photo: Flickr user chrstine592, used under a CC license
The Bottom Line
According to spokespeople from both companies, there is no agreement to keep Wegmans out of Albany.
Hi there. Comments have been closed for this item. Still have something to say? Contact us.