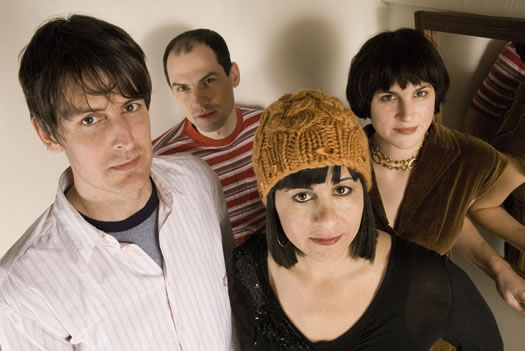 To serve the AOA crowd better, we've split this post into age-specific sections. If you're closer to 45 than 20, here's your section. And if you're closer to 20 than 45, here you go.

Stephen Malkmus at MASS MoCA
The former front-man for Pavement will be at MASS Moca Friday night on tour to promote his new album Real Emotional Trash. His backing band, the Jicks, now includes former Sleater Kinney drummer Janet Weiss. And you know Malkmus is still dropping crazy, dense lyrics like this chorus from Real Emotional Trash song Gardenia: "You are a gardenia pressed in the campaign journal in the rucksack of an Afrikaner candidate for mild reform."
Stephen Malkmus and The Jicks
MASS Moca
April 4 at 8 pm
$20 before / $25 day of
(apparently there aren't many left)

Stephen Malkmus at MASS MoCA
Before hipsters were called hipsters, there was a band called Pavement. It was the kind of group you got into after your mom told you one morning how much she liked "that new band, R.E.M." And this was back before "indie rock" went mainstream. As Pavement's frontman, Stephen Malkmus, told the Onion AV Club:

"The indie moniker has obviously grown with movies like Juno and The Arcade Fire or whatever. U2 wants to hang around with Arcade Fire. U2 didn't want to hang around with Pavement. It's too different, you know? Maybe they're better or something. Or maybe we were, you know, not a threat. The difference between U2 and Pavement was quite vast.

If 90s indie rock was a movie, Malkmus would have been one of the leading men, writing lyrics like "Honey I'm a prize and you're a catch and we're a perfect match." Pavement broke up in 1999 and Malkmus went out on his own. He's made a bunch of albums since, the most recent Real Emotional Trash. He has a backing band called The Jicks. They're playing a show at MASS MoCA Friday night. Watch out for nostalgic thirtysomethings.
Stephen Malkmus and The Jicks
MASS Moca
April 4 at 8 pm
$20 before / $25 day of
(apparently there aren't many left)
photo: David Torch