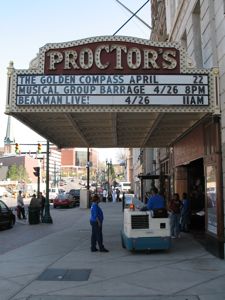 One of the great things (we're guessing) about being a senator or governor or some other sort of muckety-muck is the respect people afford you. The downside is that you actually have to, you know, campaign and do all that other stuff.
But it turns out there's an easier way to get people to address you with the respect you so richly deserve. And it's all because of Proctor's. Yes, we said Proctor's. The theater. In Schenectady.
Just go to Proctor's website. When you register to purchase tickets online you get to choose your own salutation. And you're not confined to those boring, traditional Mr., Mrs., Ms. options. No, sir, you can choose practically any title you want -- Mayor, Judge, Brother, Commander. And your mail comes addressed that way. (Mary chose Governor a while back -- little did she know it wouldn't carry quite the same weight today.)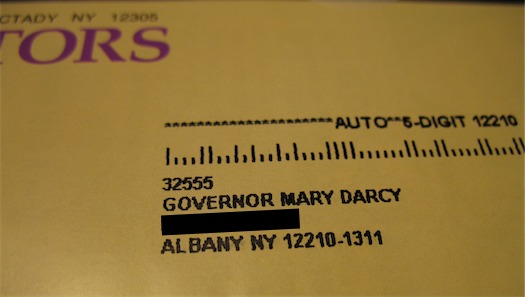 One thing is puzzling, though. With the many options available, a few are noticeably absent. There's Rev. & Mrs., but no Rev. & Mr. Dr., Dr. & Mrs, and Drs. are all options, but not Dr. & Mr. And there's Senator & Mrs., but no Senator & Mr. Which prompts us to ask, "What happens if Hillary Clinton wants to see Mama Mia in Schenectady?"