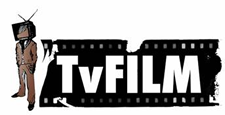 So you couldn't make it to Cannes or Sundance this year (scheduling conflicts, of course), but you have a hankering for fresh new independent film. Then you might want to check out TvFilm. WMHT's newest program will showcase films produced by filmmakers here in the Capital District.

The series kicks off on Thursday June 12, but if you're the looking for that Riviera on the Hudson experience (what's Monaco got on Defreestville? -- don't answer that), there's a preview screening this Saturday at 1 pm at the WMHT Studios in the Rensselaer Tech Park. The filmmakers will be there if you'd like to do the meet and greet thing. (The screening is free, but you have to reserve a spot.)
As for what you'll see, it looks pretty eclectic. The 15 films include: a documentary about an infamous Troy madam, a thriller about karma and the human psyche in the age of technology, an artistic exploration of the human form, and a look at growing up from a parent's point of view.
The TV Film blog has all the details. A few trailers are embedded after the jump.