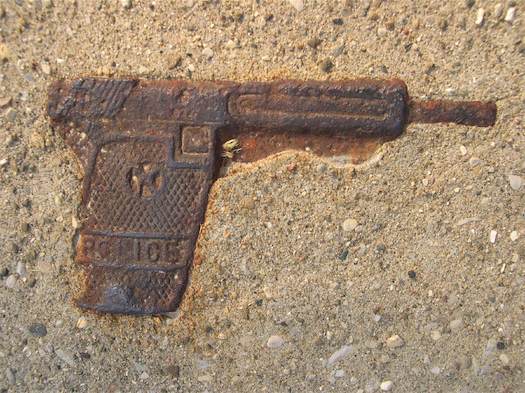 A new program in Albany will be "buying back" guns in an effort to rid the city of "community" guns like the one that was allegedly involved in Kathina Thomas' death. Here's how it works: you show up with a gun (unloaded, we hope), hand it over, they give you a $150 gift card for the mall, then the guns get turned over to the Albany County DA.
Sounds like a plan, right? Unfortunately, gun buybacks don't appear to work.
A handful of cities have tried these programs and the results have been inconclusive at best. A 2004 report from the National Academies concluded that there isn't any evidence indicating these programs actually work. Researchers reported that a buyback program in Seattle "failed to reduce significantly the frequency of firearm injuries, deaths, or crimes" (translation: probably didn't work). A Milwaukee program netted guns -- just not the kind usually used in crimes. Boston has given the idea a spin twice now, apparently with little success. And a recent gun buyback program in Oakland ended up as a way for gun dealers to turn a profit.
So, what's the problem? That National Academies report called the theory behind these programs "badly flawed." Here's how Alex Tabbarok, an economist at George Mason (and one of the Marginal Revolution guys) explained the problem:

Imagine that instead of guns, the Oakland police decided, for whatever strange reason, to buy back sneakers. The idea of a gun buyback is to reduce the supply of guns in Oakland. Do you think that a sneaker buyback program would reduce the number of people wearing sneakers in Oakland? Of course not.

All that would happen is that people would reach into the back of their closet and sell the police a bunch of old, tired, stinky sneakers.

A different economist has theorized that these buy back programs might actually increase the supply of guns.
So, is this all a waste of time? The evidence points toward "probably." But these programs do focus attention on gun violence. And as a wonk told the Boston Globe in 2006, buybacks help promote "shared responsibility for the gun issue" in the community.
Maybe there's a way to do that without a gift card to the mall.
photo: Flickr user code poet, used under a CC license
Hi there. Comments have been closed for this item. Still have something to say? Contact us.