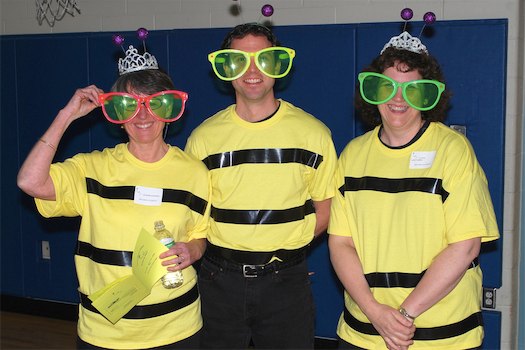 By Jessica Pasko
How do you spell fun?
How about an adult spelling bee?
If you've always prided yourself on your accurate spelling, here's your chance to show off. Venerable Lark Street institution Oh Bar has joined ranks with the folks of CDFI to host the Queen Bee on Wednesday night.
Grown-up spelling bees have increased in popularity in the past years, with events held at clubs and bars, including Albany's Bombers Burrito Bar and Pete's Candy Store in oh-so-trendy Williamsburg, Brooklyn.
Some of them are inspired by the 2002 Academy Award-nominated documentary Spellbound, which focused on several kids competing in the National Spelling Bee. In the adult versions, though, there's usually more booze and less pressure, not to mention more, er, risque words.
Wednesday's event starts at 9 p.m. at Oh Bar. There will be three rounds, with a sudden death round for those who survive the first three; in between, there will be dictionary trivia with small prizes for audience members. It's three dollars to enter, and if the event goes well, it might turn into a monthly deal.
photo: the Dover, MA Library Spelling Bee by Flickr user Paul Keleher, used under a CC license