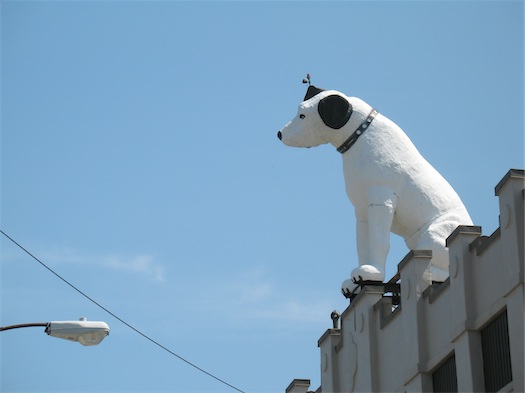 Since 1954, Nipper has stood watch above Broadway, a 25-foot, 4-ton homage to the RCA brand and a seemingly unique part of the Albany landscape.
But not so fast. It turns out Nipper has a baby brother. The "Little Nipper" once sat atop the RCA building in Baltimore, MD listening to a victrola. When the building came down in the 1980s, Little Nipper made his way (with his victrola) to Virginia, and then back to Baltimore where he now sits perched on the Maryland Historical Society.
Little Nipper is just 14-feet-tall, though. So, we can still claim to have the biggest Nipper. And we've heard that Little Nipper can be kind of yappy.
Hi there. Comments have been closed for this item. Still have something to say? Contact us.