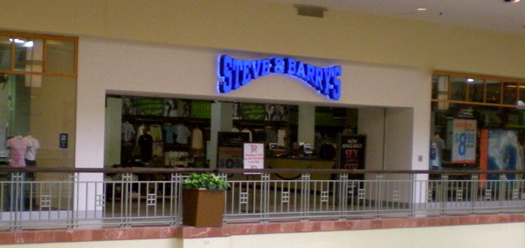 By Heather Lumb
With all the hype from local Yelp lovers, we had to see what this $8.98 shopping "secret" was really offering. So it was off to Colonie Center we went, and into the cave at the end of the second-floor.
The Good
+ Everything in this store is either $8.98, or some version of a sale (Bras 2/$15; undies 3/$15; jewelry 3/$15)
+The men's denim wall takes up a whole mess of space, guaranteeing some plentiful sizing.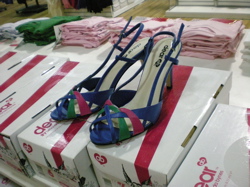 + Shoes for both lads and lasses are well stocked in sizing. Unless you're a woman with a size 13 foot, you're pretty good to go.
+ They've got quirky jewelry, they've got hats, there's comfy undies and pjs and tee shirts that go on for miles, and kids clothes and...
The Bad
+ The store's forte is their tee shirt supply, but most are stiff and short cotton pieces that will expand out and shrink up with time. Feel everything first.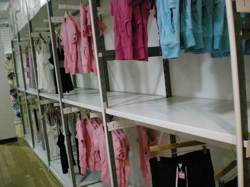 + The merchandise mix is plentiful in general, but why such shallow product depth?
+ Guys, unless you're there to buy a tee-shirt, jersey or jeans, don't expect much.
+ Due to Sarah Jessica Parker becoming the star "designer" of the chain, Sex and the City movie junk covers the entire front section.
The Platonic
+ Don't expect to find annoying sales people. Anywhere. In fact, if you need help, approach the cashier.
+ The designers: Sarah Jessica Parker, Venus Williams, Amanda Bynes, NBA star Stephon Marbury and golfer Bubba Watson.
+ Women's pants are pretty much flat-front only, but hey, under $10.
+ Best to shop here when you aren't looking for something specific. If you're just wandering in, and then you realize, "Oh! I could use another tank top or...four..." it's perfect.
Find It
Steve and Barry's
131 Colonie Center
Colonie, NY 12205
It's the same end of the mall as the Christmas Tree Shops.