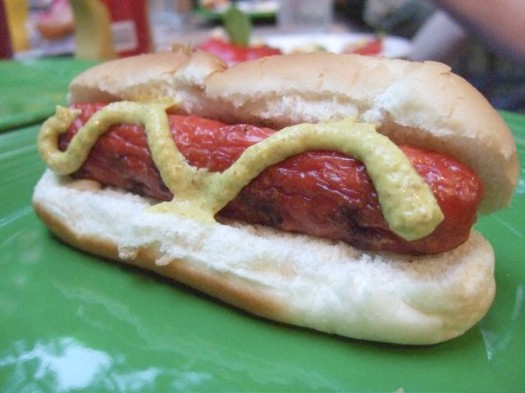 Perhaps it was the happy little pigs beckoning to us from the window of The Troy Pork Store that brought us into the 85 year old shop at 4th and Ferry streets (someone clearly hasn't told those pigs what goes on there), but it's the frankfurters inside that will bring us back.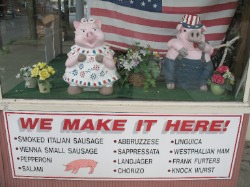 If it's possible to be "hot dog snobs" we freely admit, we are. If the skin doesn't snap as your teeth hit the surface, if it doesn't pop and sizzle in your mouth, then frankly (no pun intended), why bother. It's just a hot dog. It's really not worth it. The frankfurters from The Troy Pork Store are definitely worth it.
When you bite in, not only does the skin on these housemade beef and pork dogs snap and sizzle, but you get the faint taste of -- wait -- is that... bacon? Yep. And, with apologies to our vegan friends, what isn't more fun without a hint of bacon?
The Bottom Line
Sure, at 4.59 a pound, they're a little more than you'd expect to pay for hot dogs, but if you want to impress the folks at the BBQ, go for it. If you're going to eat a hot dog, it should be a reallllllly good hot dog.
Find It
Troy Pork Store
158 4th St
Troy, NY 12180
Hi there. Comments have been closed for this item. Still have something to say? Contact us.