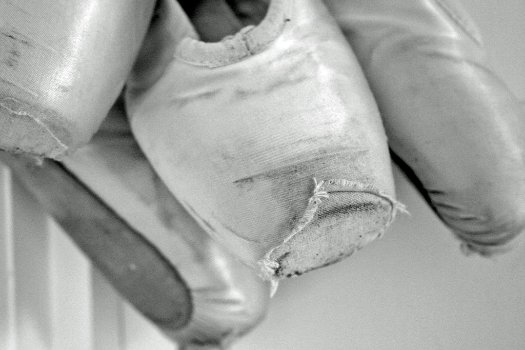 By Heather Lumb
Maybe you haven't been since your childhood, but the ballet is where it's at this month in Saratoga. And, since our Mommies and Daddies won't (typically) be picking out our clothes this go-round, Violet's of Saratoga and owner Laura Ferrar has a plan.
The one-year old boutique on Broadway is filled with some hip little delicacies that would leave a sophisticate with a stimulus check breathless. Perfect for ballet dressing, whether you're lawn-bound or reserved for an amphitheater seat.
Freestyle Version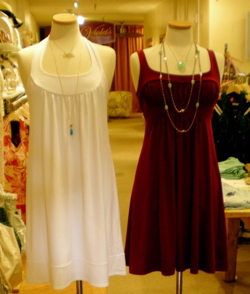 Picnics mean fun--hands down--but there's still some unspoken formula out there that says the ballet plus dress equals fancy. Go with a nice, "free" fabric like these Supplex dresses (machine washable and travel friendly) by Susana Monaco. They don't look super trendy, but they can hardly be kept in stock because they feel so amazing and the flattery quotient is high. Laura added beautiful hand-crafted necklaces by locals A.N. Original and Louise M. to play up such relaxing frills, adding that "the long chains with shorter pendants or vice versa is a gorgeous trend". Shorter dresses mean you can experiment with kicks. Wedge sandals, flat sandals, pretty little flip flops, what have you--just avoid defined heels (mind the lawn!).
Pictured:
White supplex dress by Susana Monaco, $138 Louise M. gold vermeil and turquoise pendant, A.N. Original hand carved 18K gold plate necklace.
Maroon supplex dress by Susana Monaco, $156, A.N. Original amazonite and fresh water pearl strand Kendra Scott 14K gold and chalcedony pendant

Elegant Version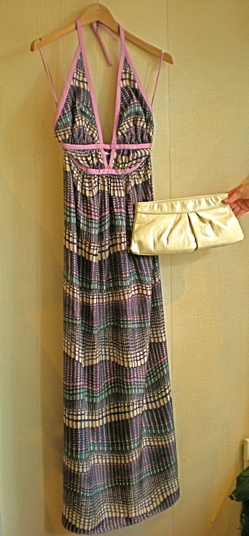 And don't knock the "caftan"; the long, silk gown shown here (again by Susana Monaco), would look lovely sitting pretty in the orchestra pit. Laura paired it with a lightly textured leather clutch, and go the route of a t-strap sandal.
Pictured:
Silk patterned halter by Susana Monaco, $290 White textured clutch, $42

If long lengths of fabric really do terrify your legs (no hiding that tan), these shorter sweeties will work masterfully.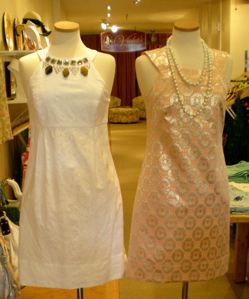 The jacquard print and banded necklines are screaming class, and no leaving your pearls at home.
Pictured:
White banded collar dress by Shoshana, $300
Pink jacquard sheath dress by Shoshana, $320 Adrienne Vittadini freshwater pearls, $78

Bonus to the woman with a wide-brimmed hat...which Violet's also carries.

photo of toe shoes: Flickr user melalouise, used under a CC license