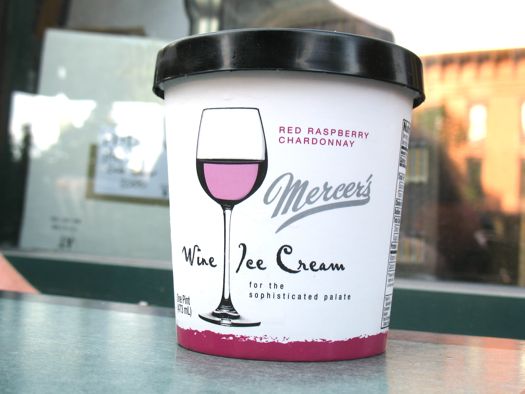 Wine... and ice cream? Not since peanut butter and chocolate has the thought of a dessert combination so excited us. And we never would have known it existed if it weren't for... legislation!
Wait, what?
Last week Governor Paterson signed a new law regulating the sale of wine ice cream. Only a few places make it but Mercer's Dairy Ice Cream in CortlandBooneville, New York has made it a signature item -- and it turns out they're behind the new law.
A spokesperson for Mercer's says they've been selling wine ice cream for a few years now. And until recently it was classified as a confection by the New York State Liquor Authority. But back in November the Liquor Authority decided the frozen treat didn't really fit its definition of a "confection." So Mercer's got legislators to sponsor a bill creating a special classification for wine ice cream.
You can buy wine ice cream in a handful of stores in the Capital Region -- but only if you're over 21. Yep, under the new law purchasing wine ice cream requires I.D.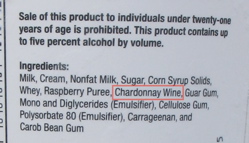 Mercer's wine ice creams contain up to 5% alcohol by volume (about the same as a beer). In an attempt to keep kids from sampling, the state has restricted the ice cream to packages of 3 gallons, 5 quarts and pints -- no cups or merlot on a stick. There's also a warning on the label for pregnant women.
Mercer's currently offers six flavors. We found the Red Raspberry Chardonnay at Putnam Market in Saratoga (at $8.55 a pint). We admit we're ice cream snobs, but frankly we really weren't impressed. If you're willing to settle for wine ice cream without the "buzz" your better bet is Glace De Vino. We picked up BOTH the Chocolate Amaretto Cream Sherry and the Strawberry Cream Chardonnay at Hannaford for about the same price as one pint of Mercer's.
No, it doesn't have alcohol (it's cooked off in the process) but the ice cream is MUCH better.
Hi there. Comments have been closed for this item. Still have something to say? Contact us.