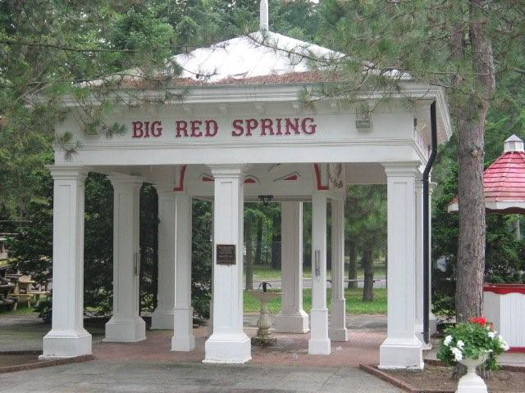 By Mike Hare
Thirsty at The Track? Don't want to wait in line at the Jim Dandy Bar? Rather put your money on the horses than an expensive beer?
Well, maybe you should raise a glass to Secretariat and Man O'War.
The Big Red Spring burbles from the ground near the paddock at the back of the picnic area. The spring is named after Secretariat and Man O'War, the two famed thoroughbred champions. Both horses were chestnut colored and racing fans referred to them as "Big Red."
Much like its namesakes, the Big Red Spring certainly leaves an impression. There are always cups at the pavilion ready for the thirsty. But be forewarned--this isn't a glass of clean cool spring water. It's that chock-full-of-minerals stuff that Saratoga is famous for. Lets just say it's an acquired taste.
Mike Hare is the author of Saratoga Lives and a Spa City tour guide.
Find It
The Big Red Spring at The Saratoga Racecourse
Union Avenue
Saratoga Springs, NY 12866
Hi there. Comments have been closed for this item. Still have something to say? Contact us.