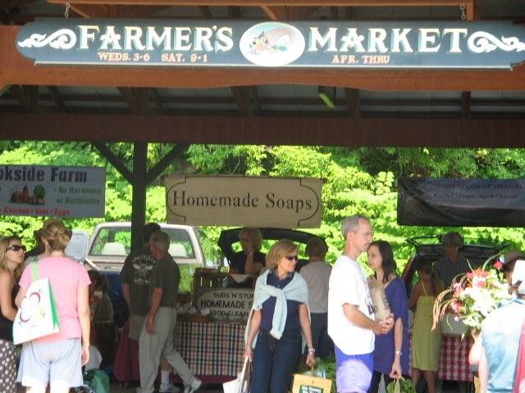 By Mike Hare
Here's something to think about while you're shopping for tomatoes at the Saratoga Farmers' Market.
After the Revolutionary War, and before he became our first President, George Washington had a little time, and money, on his hands. In the summer of 1783, he made a day trip to Saratoga.
If he had his way back then, you'd be shopping somewhere else today.
On a visit to General Philip Schuyler's estate (now Schuylerville) George W. (the first one) and his entourage (including Alexander Hamilton) took a day trip to Saratoga.
The ten mile pilgrimage through the forest was thirsty work, so when the General reached High Rock Spring (home of the farmers' market) he took a long cool drink of Saratoga mineral water.
He liked it. A lot. So much that he quickly tried to buy some of the land surrounding the spring. Father of Our Country or not, early settlers wouldn't sell.
Denied, Papa George had to settle for summers at Mount Vernon rather than seasons at the Spa.
Mike Hare is the author of Saratoga Lives and a Spa City tour guide.

Hi there. Comments have been closed for this item. Still have something to say? Contact us.