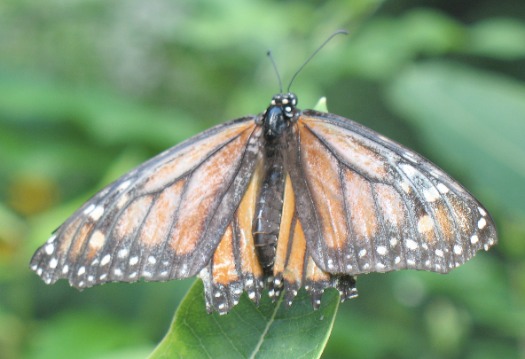 Here's something different to do if the kids in your life have gotten a little bored with the usual summer lineup of activities. The Butterfly Station at Farnsworth Middle School in Guilderland is a student-run butterfly house, native plant garden, and organic community garden. Here's how the school describes it:

Besides walking among butterflies, visitors can watch how butterflies are raised in the metamorphosis room or make free butterfly projects in the craft room. Community members of all ages will enjoy the many interactive butterfly exhibits in the museum room.

We stopped by last week. We're guessing it's probably good for somewhere between a half-hour and hour with younger kids.
The Butterfly Station is open Monday-Friday 10 am to 1 pm until August 15. It's free.
A few more pics after the jump.
The butterfly house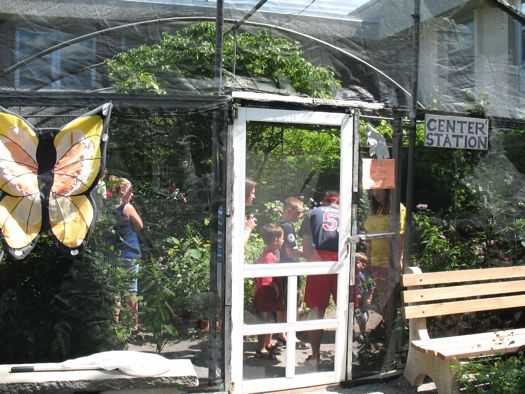 A caterpillar in the metamorphosis room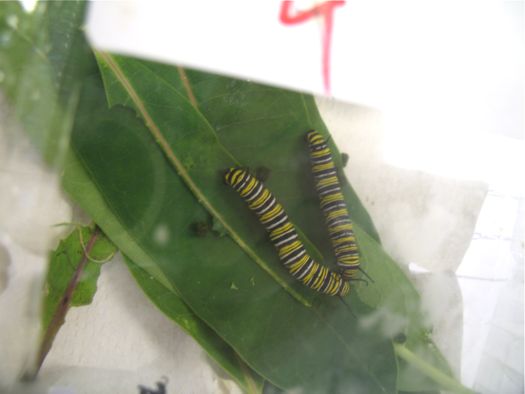 Find It
The Butterfly Station at Farnsworth Middle School
6072 State Farm Rd
Guilderland, NY 12084