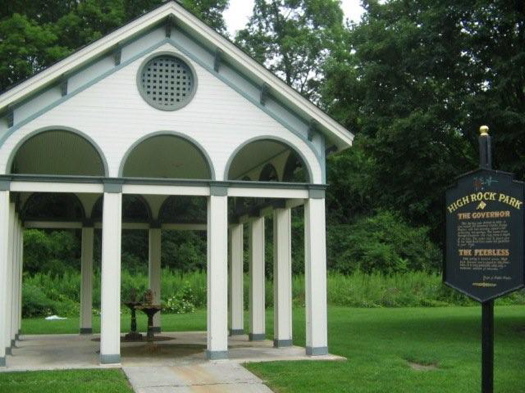 By Mike Hare
He was a NY State Governor, a presidential candidate and United States Chief Justice, but in Saratoga, he's best known as the guy who saved the springs.
Today you can wander up to any spring in Saratoga and sample the water but one hundred years ago, at the height of their popularity, these springs were privately owned.
They were also immensely popular.
Saratoga water was being bottled and shipped all over the world. And companies developed a method of extracting the carbonic gases that give the spring water its bubble and fizz.
The gas became a key ingredient in carbonated drinks like ice cream sodas and colas. But gas companies got the stuff by pumping and drilling the springs and
Saratogians feared the natural resource that had made the town so popular would be depleted.
Charles Evans Hughes was New York's Governor back then. He signed the Anti-Pumping Act of 1908 in an effort to rescue the springs. When gas companies responded with litigation and lawsuits, Charlie put his foot down. In May of 1909 he signed a comprehensive law giving New York State the right to protect the springs from plundering.
The Glens Falls native later stepped down as Governor to join the United States Supreme Court. He left the court to become the Republican candidate for President in 1916, narrowly lost to Woodrow Wilson and rejoined "The Supremes" as Chief Justice in 1930.
So the next time you're in Saratoga's High Rock Park, stop at The Governor Spring and raise a uhhhmmm... bubbly ... glass of mineral water to the guy the spring is named for.

Find It
The Governor Spring High Rock Park
High Rock Avenue
Saratoga Springs, NY 12866