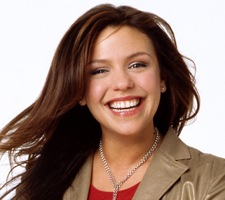 Back in the day -- thought it wasn't really that long ago -- Rachael Ray was doing local TV spots for $50 a pop. Well, she's making a just a little bit more these days.
Forbes reports that The Ray is now raking in $18 million a year from all her shows, publications and endorsements. That makes her the highest-paid cooking person in the nation (Forbes uses the word "chef" but Her Rachaelness doesn't describe herself as such).
That's more than Wolfgang Puck ($16 million), Mario Batali ($3 million), and Anthony Bourdain ($1.5 million). Clearly, the Ray needs new competition. So we decided to see how she stacked up against some other top performers in entertainment fields...
Lebron James - Cleveland Cavs forward - $38 million [source]
Alex Rodriguez - 3rd baseman for the Yankees - $34 million [source]
Giselle Bundchen - model - $33 million [source]
Gwen Stefani - singer - $27 million [source]
Reese Witherspoon - actor - $25 million [source]
Rachael Ray - maker of 30-minute meals - $18 million
Jon Stewart - sane voice in world gone mad - $14 million [source]
Katherine Heigl - actor - $13 million [source]
photo: CBS/KingWorld
Hi there. Comments have been closed for this item. Still have something to say? Contact us.