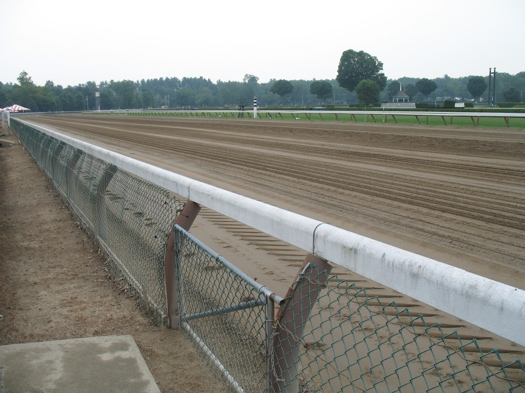 By Mike Hare
You've heard it called "The Graveyard of Favorites," but the more appropriate name may be "Graveyard of Champions." Some of the world's most amazing thoroughbreds learned what it is to lose in Saratoga.
And one of the most dramatic defeats took place 89 years ago today.
Man o' War was the favorite to win the Sanford Stakes on August 13th, 1919. The chestnut was easily the sensation of the summer, winning six straight races, including one at Saratoga.
But something went wrong at the start. The horses were unruly. A substitute starter had trouble getting them in line. There were no starting gates back then, just a piece of rubber with a spring that released when the starter pressed a button.
There are no photos of that start, but legend has it that Man o' War was either facing sideways or backwards when the race began. The champion thoroughbred was at the back of the pack in a short race, but by the time they reached the stretch he came charging toward the lead.
The photo from the end of the race shows Man o' War's single career loss -- by half a length -- to a horse named, appropriately, Upset.
Man o' War's loss was just the first of many storied upsets. In 1930, triple crown winner Gallant Fox was denied a win at Saratoga when he was beaten by long shot Jim Dandy (yep, that's the name of the bar at the track) on a muddy course.
One of the best known racing upsets of the 20th century took place at Saratoga in 1973. Triple Crown winner Secretariat, who won the Belmont stakes by an unprecedented 31 lengths, lost his only race to a horse named Onion.
A once-popular restaurant found a way to have some fun with the defeat. Mother Goldsmith's named a sandwich after the Triple Crown winner. "The Secretariat Burger" was topped only by onion.
Mike Hare is the author of Saratoga Lives and a Spa City tour guide.
Hi there. Comments have been closed for this item. Still have something to say? Contact us.