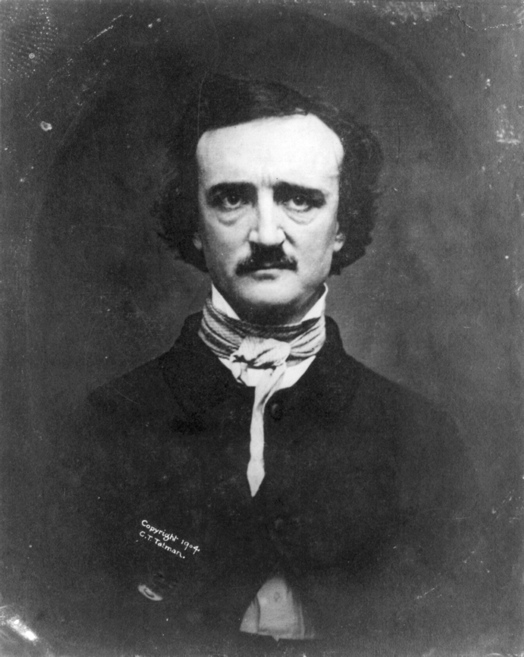 By Mike Hare
The Raven is one of Edgar Allan Poe's best known works. The poem has been read
all over the world. But the first time the mysterious black bird quoth "nevermore"
was in Saratoga Springs.
Shortly after the Revolutionary War an American officer purchased a large, wooded plot of land in Saratoga Springs, where he built a pair of mills and an inn. Jacobus Barhyte's land would eventually fall into the hands of the Trask family, but more than 100 years before it became an artists retreat, it was a popular resort for the well known and the well heeled.
A relative of Napoleon tried to purchase the land. He made a princely offer, but Barhyte wouldn't sell. "If it's worth that much to you," Barhyte told him, " it's worth that much to me."
Eventually Barhyte's son took over the inn. His wife, Ann was a contributor for the New York Mirror, and her work led her to meet Edgar Allan Poe. In the 1840's Poe paid her a visit at the inn. Dressed in black, he roamed the woods and wrote poetry.
One day, the Barhytes' young son, James, heard the visitor shouting in the distance. James had trouble making out the words. He ran home, and asked his parents if they'd ever heard of a bird named "nevermore."
Poe completed The Raven soon after his visit to Saratoga. He died a short time later, but with The Raven, he'd cemented his stature as a premiere American Poet.
Mike Hare is the author of Saratoga Lives and a Spa City tour guide.