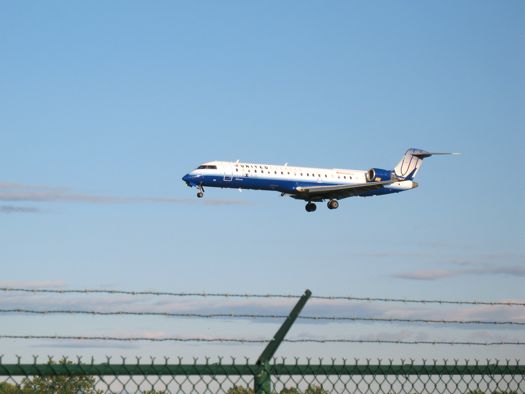 Going to watch the planes land at the airport isn't something you go to do -- it's something you go to be.
Whenever we drive by the observation area at the airport, the lot always seems to have cars in it. "What are all those people doing?" we've thought on a number of occasions.
So, we stopped by recently to watch the planes land. And you know what? It's kind of relaxing. At first it's all about waiting for the next the plane. But after awhile it becomes this sort of meditative thing as you sit there and stare off into the blue sky.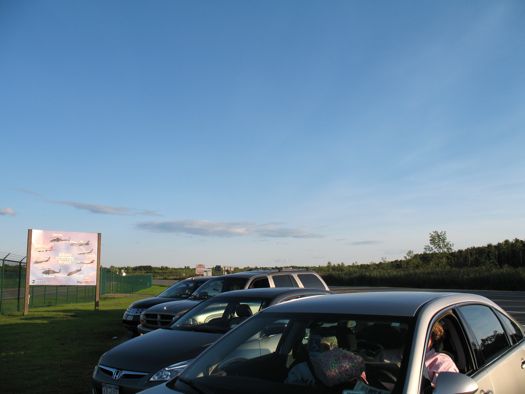 We walked along the row of cars parked -- the lot was full this past Sunday -- and there were all sorts of people there: younger, older, with kids, with dogs. And everyone just kind of seemed chilled out, like they weren't really there to do anything. It was peaceful.
We would guess there's a somewhat different scene at the other end of the airport, along Route 7. We guess, because there's no official observation area and the land at that end is owned by the airport and marked "no trespassing." We would never recommend that you, say, park along Buhrmaster Road and watch the planes lift into the sky -- because that would be wrong. But we're guessing that it could be cool.
Hi there. Comments have been closed for this item. Still have something to say? Contact us.