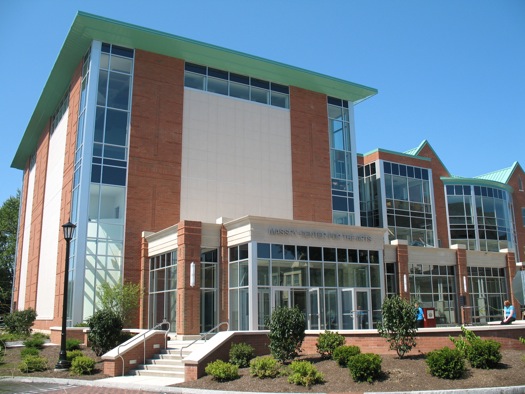 As we posted earlier today, the new Massry Center opened this week at St. Rose. Here's a short photo tour of the new building.
On an angle from Madison Ave

The Picotte Recital Hall

The Art Gallery

The main first floor corridor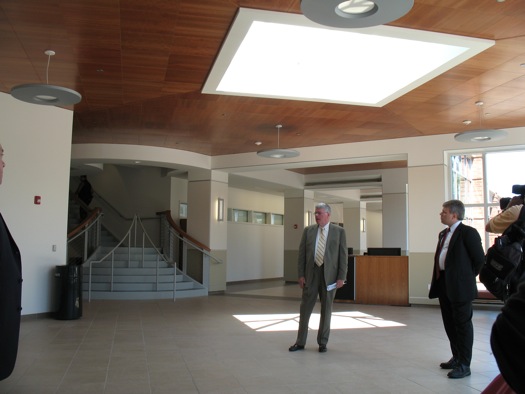 Rehearsal room designed to sound like the recital hall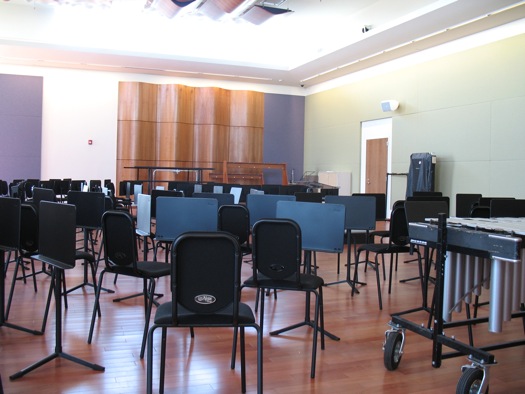 Acoustic panels on the rehearsal room ceiling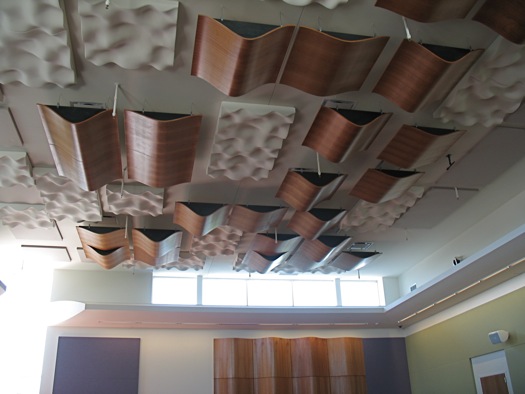 Window along the third floor corridor

Looking out onto Madison from the third floor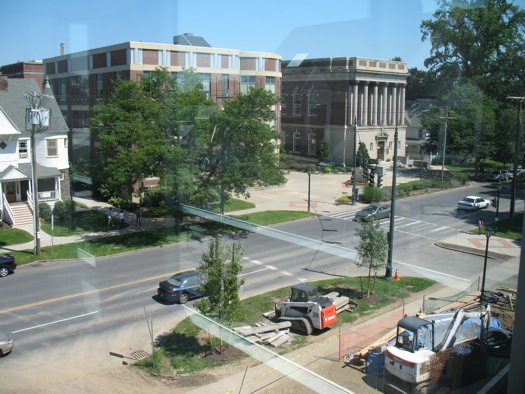 A few quick facts:
+ The building is 46,000 square feet.
+ It cost about $14 million.
+ It's designed to be heated and cooled without the use of fossil fuels. It has a geothermal heating/cooling system made up of 40 wells, each 450 feet deep.
+ It's named after the Massry family from Loudonville who donated $2 million toward the project.
Earlier on AOA: A modern building hidden in plain site
Find It
The Massry Center for the Arts at St. Rose
1002 Madison Ave
Albany, NY 12203