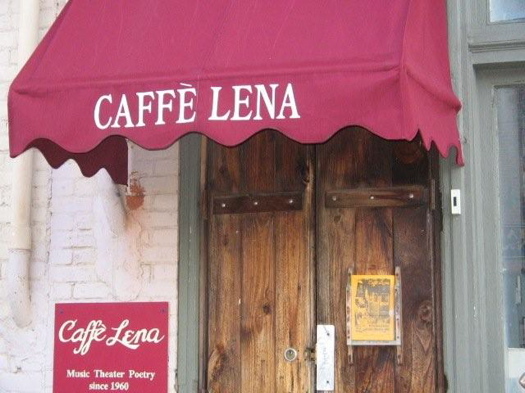 By Mike Hare
When you hear it on the radio, you can be pretty sure the D.J. is out on a smoke break. But here's what you may not know about the longest song ever to top the Billboard charts-- it was written in Saratoga Springs and debuted in an historic Spa City coffee house.
OK, everybody, "Bye, bye Miss American Pie. Drove my Chevy to the levy but the levy was dry." (This is the part where most people start to get lost).
The first time Don McLean shared this rock and roll anthem with an audience was in a little hole in the wall in Saratoga Springs called Caffe Lena. By then McLean was a regular at Lena Spencer's Phila Street coffee house.
Spencer opened the now famous cafe in 1960, as a venue for little known counter-culture musicians and poets. When the avant-garde movement hit its stride, Caffe Lena was there to welcome its artists and help launch their careers.
An unknown, skinny, insolent folk singer with rumpled clothes, messy hair and a grating voice by the name of Bob Dylan brought his guitar to Caffé Lena. Other legends to pass through the place include Arlo Guthrie and Odetta.
Lena Spencer was not a business woman. She worked for the love of the artists and the art. She fed most, gave some a place to stay, and created a family atmosphere for all. By the time she died, in 1989, she'd given everything she had to her piece of music history.

When Spencer died, a board of directors formed and turned Caffe Lena into a not for profit, where it continued to launch the careers of artists like Ani DiFranco. Today performances run the gamut from folk and blue grass to jazz, blues, funk, punk and soul. Open mic nights are held weekly for musicians and monthly for poets, and the venue is as popular now as it has ever been.
Mike Hare is the author of Saratoga Lives and a Spa City tour guide.

Hi there. Comments have been closed for this item. Still have something to say? Contact us.