The Waterford Tugboat Roundup launches (boat joke) today with a tugboat parade between Albany and Waterford starting at 2 pm. And then on Saturday and Sunday, there will be tugboat tours, rides and other fun stuff along the Waterford waterfront.
OK, so what's the big deal about tugboats? We weren't real sure. So when AOA crowd member Meg Sodano emailed us this week offering to show us around her parents' tugboat, we jumped aboard (ok, last boat joke).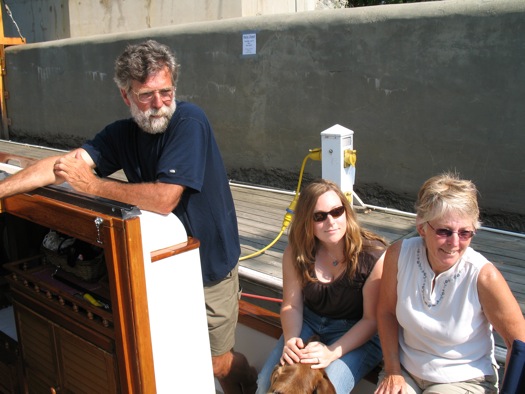 Meg's parents, Betsy and Jeff Brewster, own a 38-foot, 24-ton tugboat called Tug Trilogy. It's the third tug they've owned (thus, the name). They're both retired art teachers from Connecticut and they've been taking their boats out for five or six weeks at time during the summers since Meg and her two siblings were kids. "It's a renewal kind of thing," Betsy says. "We love the boat because we can get away."
But why a tugboat and not some other kind of boat?
"There's a level of class" Jeff says. "We're accepted by both powerboats and sailboats -- those two don't normally get along." Jeff says people seem to respond to each tug's quirky characteristics and history. "Everybody stops and looks [when a tug goes by]," says Jeff. (And we gotta admit that the boats are kind of cute in a Thomas-the-Tank-in-real-life way.)
Tugs were once the workhorses of the canal system. And while they still are used to move barges and help maneuver ships, the boats more recently are being used for recreational purposes.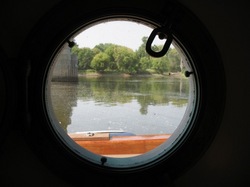 Betsy and Jeff spent summers on their first two tugs cruising along the New England coast with their kids. Betsy says living on those boats with five people and two dogs was a little cramped. But Meg says it was a lot of fun. "It was boring at home," she says. "We had adventures on the boat."
Tug Trilogy is a step up from those first two boats, which Betsy described as a bit like floating campers. While TT's accommodations aren't exactly palatial, it reminded us of a studio apartment -- there's not a ton of space, but it looks like there's enough to be comfortable.
This summer Betsy and Jeff took Tug Trilogy on the "Triangle Loop," which led them up the Hudson, over to Oswego, up the St. Lawrence, into Lake Champlain and then back here to Waterford.
And that's where they'll be this weekend for the parade and roundup.
Here are a few pics of Tug Trilogy...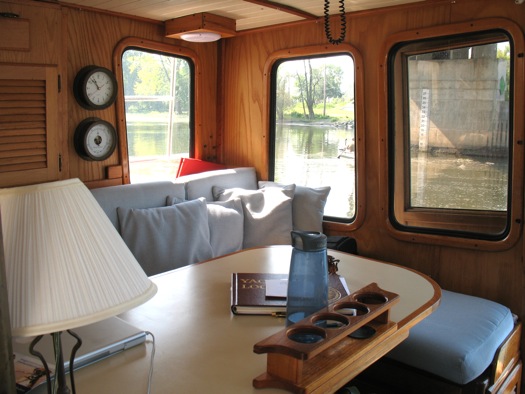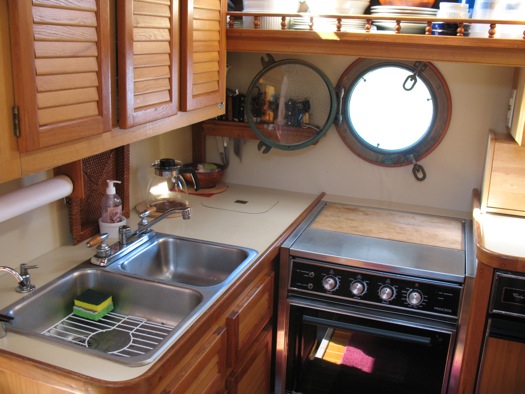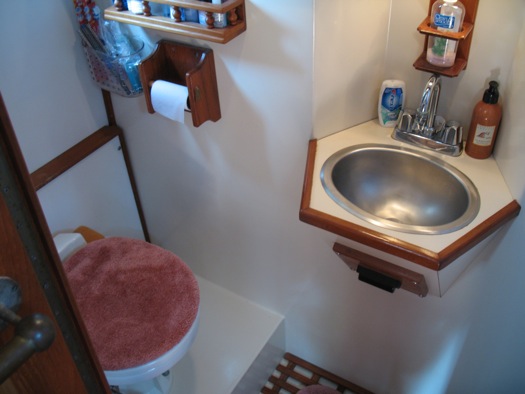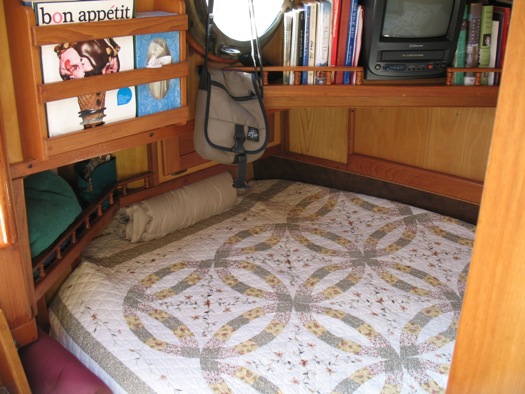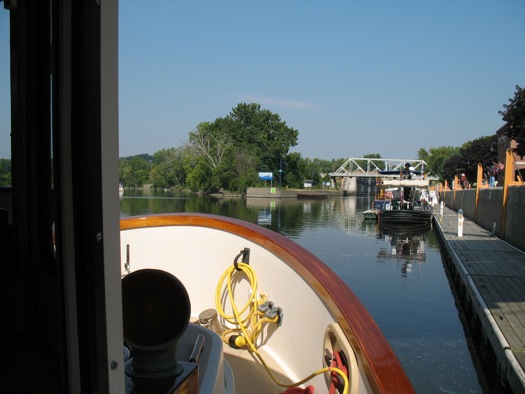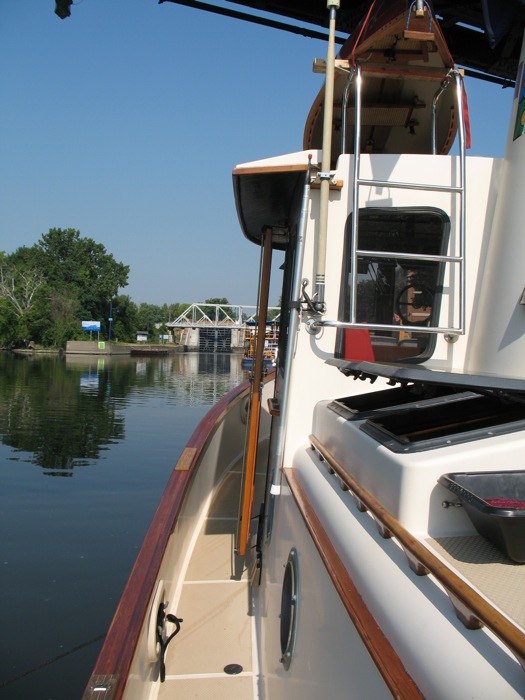 Hannah, Betsy and Jeff's dog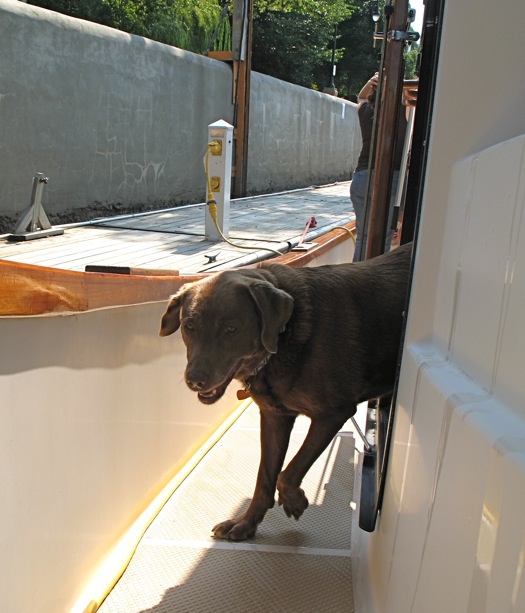 (Thanks, Meg!)
Find It
Waterford Tugboat Roundup
South Street
Waterford, NY 12188
Hi there. Comments have been closed for this item. Still have something to say? Contact us.