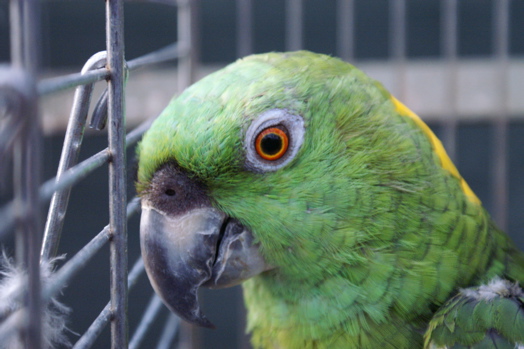 If you have a couple of hours before the end of October, check out the Berkshire Bird Paradise. Yes, we said bird paradise. It's about 40 minutes from Albany, easy to find, and totally worth it.
Over 30 years Peter Dubacher has collected/rescued more than 100 species of birds from all over the world and made a home for them at his bird sanctuary in Petersburgh (near Grafton). Don't leave without talking to him (and make sure you ask him how he met his wife).
What will you hear and see?
You may expect to be blown away by the colors, but it was the sound we found amazing. The birds squawk, talk, cluck, whoo and coo. We put together a quick slide show to give a taste. It's only 45 seconds, so there's a lot more than this to see, but you'll get the idea.
Admission to the Berkshire Bird Paradise is $8 for adults and $5 for kids. All the money is "for the birds" (yes, we tried not to, but it didn't work).
Here's a tip: the birds are at their most active early and late in the day. There's plenty to see and hear midday (that's when we went) but if you want the best show, either come early or an hour or two before closing.
(Thanks, Penny!)
Find It
The Berkshire Bird Paradise
43 Red Pond Road
Petersburgh , NY 12138
Open 7 days a week
9AM to 5PM
May through the end of October (depending on weather)
(518) 279-3801
Hi there. Comments have been closed for this item. Still have something to say? Contact us.