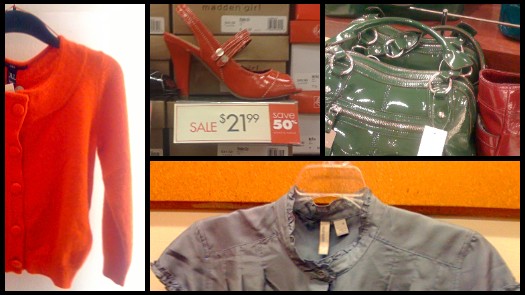 By Amy Brozio-Andrews
It's interesting to note that as the weather is getting cooler, fall fashions are getting shorter this year -- 3/4 length sleeves, peep toe shoes, cropped jackets. That means it's prime time for some of these great fall fashions before the wintry weather sets in.
Here are a few examples I found at local stores...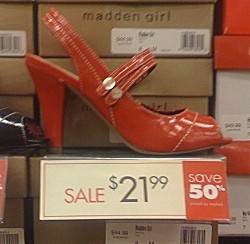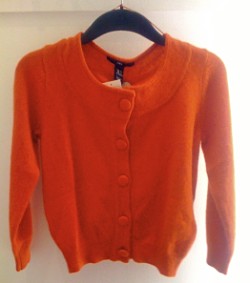 Shoes
Make the most of the still-nice weather with Madden Girl's Nemmo in red or black (on sale this week for $21.99 and $26.99 respectively). They're the perfect choice if you can't decide between peep toes, slingbacks, or Mary Janes. I found these at at Famous Footwear.
Also try: DSW and Saratoga Shoe Depot
Headbands
Headbands are back, but if you haven't worn one since grade school, start at The Icing by Claire's in Crossgates. They have dozens of styles to try: thick and thin, double strands, geometrics, ribbons and bows, wood, metal, elastics, beaded (wood and plastic), enameled, and adorned with jewels and rhinestones or metal flower blossoms and more, starting at $3.50.
Cardigans
H&M has super-soft angora cardigans with 3/4 sleeves for $34.90 in pumpkin.
Also try: Express and NY & Co.
Ruffled blouses
Layer a seasonal cardigan over a light blue silk blouse with the ruffles at Old Navy ($24.50).
Also try: Express has a dressier version of the ruffled blouse.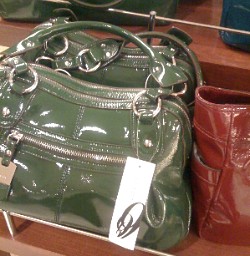 Handbags
And finally, jewel-toned handbags are a quick and simple way to update your fall look. At the good Macy's in Colonie Center, check out Fossil's Castille line of leather hobos, satchels, and travelers ($108-138) in green, eggplant, blue, and camel. If you'd prefer something flashier, try Nine West's Uniquely Yours wet-look totes and satchels in ivy red, ivy green, ivy mustard, and mystic ocean ($79-89).
Next week: five Fall finds for guys.
Hi there. Comments have been closed for this item. Still have something to say? Contact us.