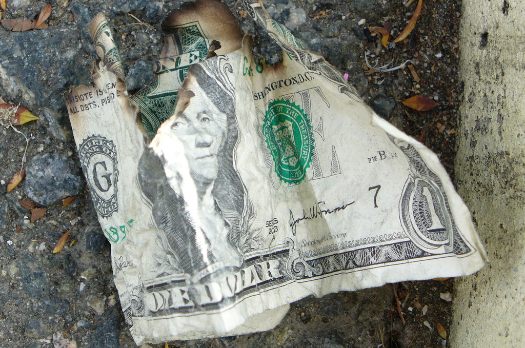 With the House rejecting the bailout bill, and the stock market subsequently taking a dive, we were curious about how the stocks of banks with local branches fared today.
Here they are, listed from least bad to OMG! For comparison, the S&P 500 dropped 8.79% today.
NBT Bancorp Inc. -3.83%
HSBC -4.54%
TrustCo Bank Corp NY -4.80%
Berkshire Hills Bancorp, Inc. -6.15%
First Niagara Financial Group Inc. -8.20%
M&T Bank Corporation -12.57%
Bank of America Corporation -16.95%
Royal Bank of Scotland Group (Citizens) -31.08%
KeyCorp -33.33%
All numbers from Google Finance.
photo: Flickr user califrayray
Hi there. Comments have been closed for this item. Still have something to say? Contact us.