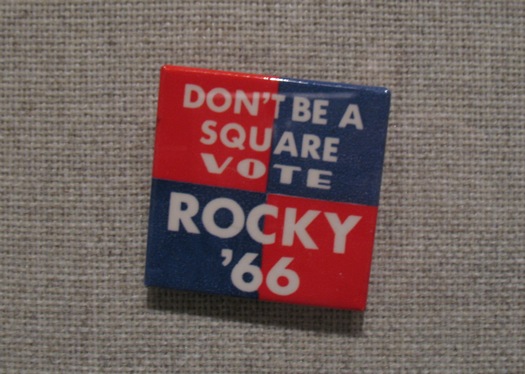 Heads up: the Latin American and Caribbean Art exhibit at the New York State Museum closes in two weeks.
We wouldn't go out of our way to see this exhibit as it seems the folks at MoMA were pretty stingy in deciding which "selected highlights" from their collection would make the trip up the Hudson. But we did enjoy seeing a few pieces, including Botero's Mona Lisa, Age Twelve (there's a Diego Rivera, too).
If you do stop by, be sure to take a few minutes to check out the great Nelson Rockefeller campaign memorabilia on the wall leading into the gallery. Campaign buttons were a lot more fun back in the day. (A few more of the pieces, including a Rockefeller potholder, are after the jump.)
And one more stop to make -- the Cohoes Mastodon is back on display. It's way in the back of the natural history section.
Any one of these things alone isn't really worth the trip, but all three aren't bad on on a rainy day.
Here's more of that Rockefeller memorabilia: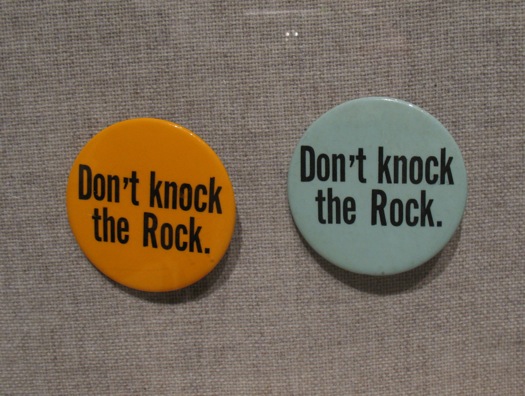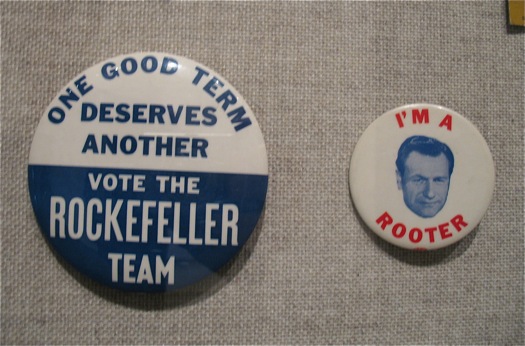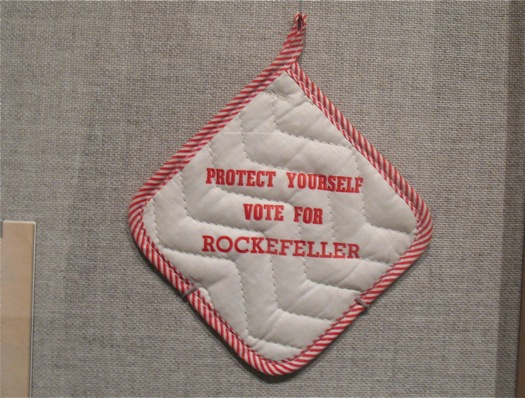 Hi there. Comments have been closed for this item. Still have something to say? Contact us.