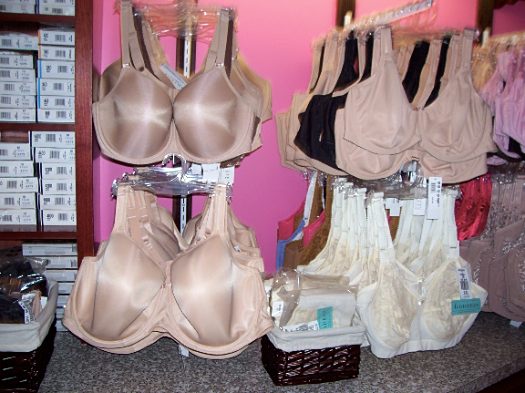 By Jessica Pasko
Fashion guru Tim Gunn and other, er, women's icons like Oprah claim a large majority of women are wearing ill-fitting bras. Don't laugh guys, a poorly-fitting bra can put a total crimp in your day, not to mention increase the likelihood of back problems later in life.
Seriously, keeping the girls up high and proud is a largely underrated achievement.
Luckily for us 518ers, we've got an old-school bra store where the fittings are thorough and accurate. The Madame Pirie Famise Corset and Lingerie Shop is so old-school in fact, that they don't have a web site. It does have two older ladies who know what they're doing and aren't shy with a tape measure.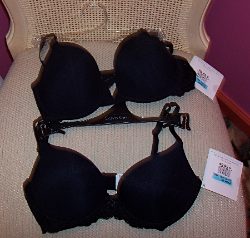 Imagine taking a time machine into lingerie store history and you'll get a good idea of what Mme. Pirie's is like. In this case, that retro feel isn't outdated, but welcome. A desire for a strapless bra that wouldn't migrate down to the navel by midday led me here. Those quick wrap-the-tape measure-around-the-outside-of-of-the-sweater deals at places like Victoria's Secret just didn't seem so accurate, especially when the salesclerk was off by an entire cup size. Nope, ladies, get yourself a real, honest-to-goodness bra fitting.
The women who run this store know their stuff like you won't believe. Ask them for a fitting and you may soon find yourself in a dressing room that's eerily reminiscent of some grandmother's bedroom, with two older, slightly-accented women wrapping measuring tapes around your bare torso and murmuring to one another.
They'll likely size you up first with a quick once over, and the measurement process will probably prove them right. Yes, they're that good. After deftly declaring your cup size, they'll figure out your circumference.
While having two women you've just met becoming rather intimate with your, er, intimate parts should be absolutely cringe-inducing, somehow it's not. Be prepared to be surprised when you realize just how off your past purchases have been.
Upon lamenting the futility of even attempting to shop for a bathing suit at the mall that provides an acceptable amount of support, I was shown a thick-strapped, retro polka-dotted one piece that I could imagine Esther Williams wearing with a brightly colored bathing cap. As appreciated as the suggestion was, I took a pass. Here lies a small complaint with the shop -- while the bras here will certainly keep you lifted, they're typically more function than fashion. That said, there are a few very beautiful and well-made bras to be found here as well, along with lacy camisoles, cute pajamas.
It's also definitely the place to go if your size ranges a bit further in the cup-size alphabet than most stores carry. And if you need something to slim you down enough to fit into that skin-tight dress, check this place.
Corsets? Check. Girdles? Check. Bras in sizes above DDD? Check.
Unfortunately, guys, Mme. Pirie's doesn't seem to carry the manssierre or the Bro. Yet.
Find It
Mme. Pirie Famise Corset and Lingerie Shop
1660 Western Ave
Albany, NY 12203
(518) 869-0400
Hi there. Comments have been closed for this item. Still have something to say? Contact us.