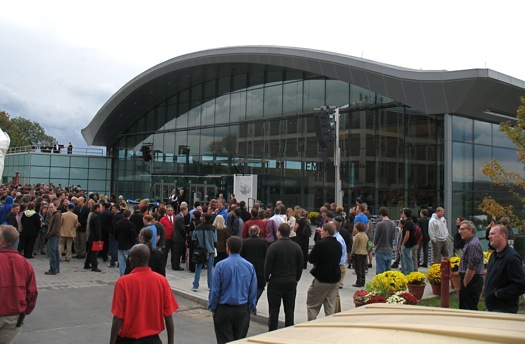 RPI cut the ribbon on EMPAC today. And you know what? It's pretty cool. There's nothing else like it in the Capital Region. Heck, there's probably nothing else like it in the world right now. You should definitely check it out.
A lot of people have already written about all the crazy artistic and technological potential at this place, so we'll leave that to them. We did take a tour today, though.
Here are a bunch of pics...
The main piece of EMPAC is a concert hall that sort of "floats" like a wooden (space) ship inside the structure. The building also has a theater and handful of other studio spaces.
EMPAC is built into the side of a hill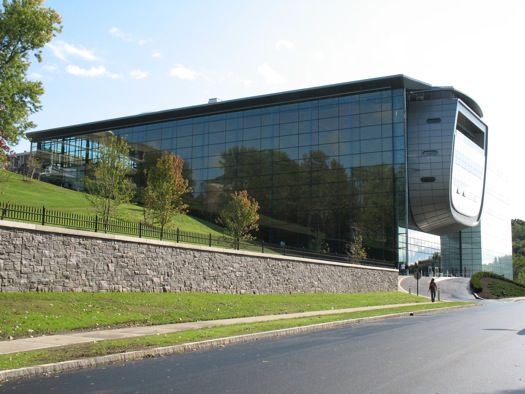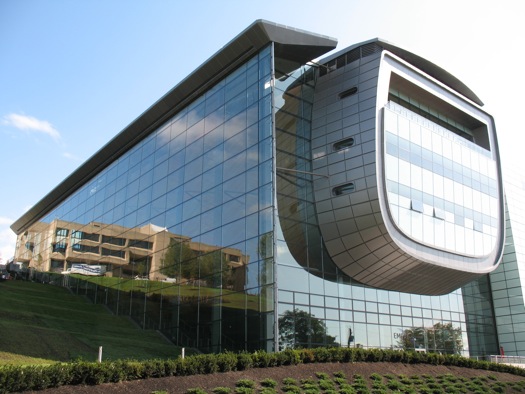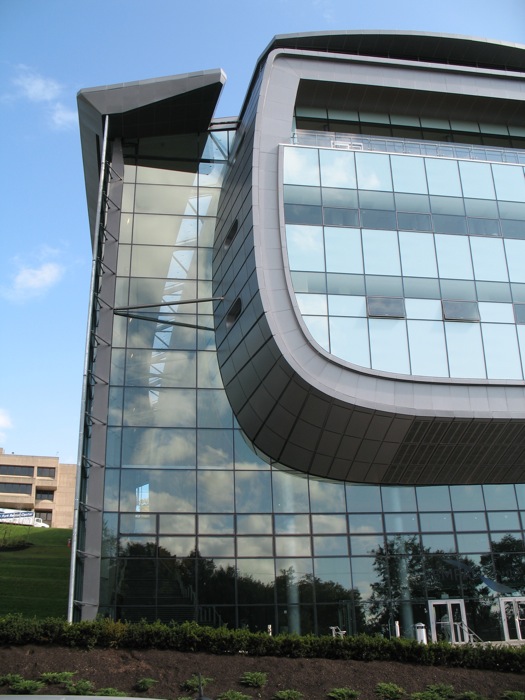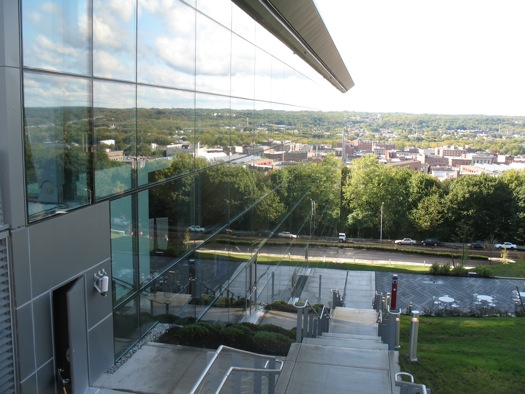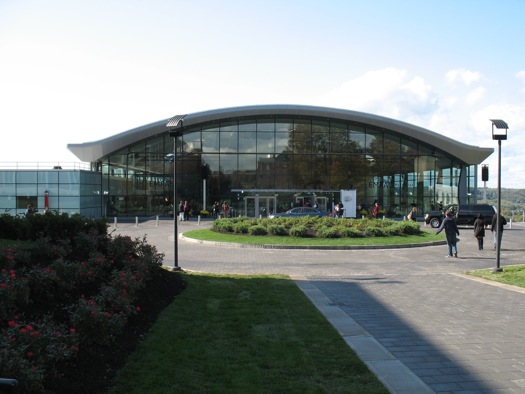 Inside the front lobby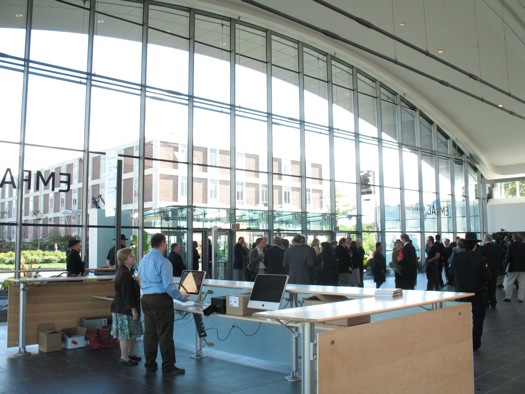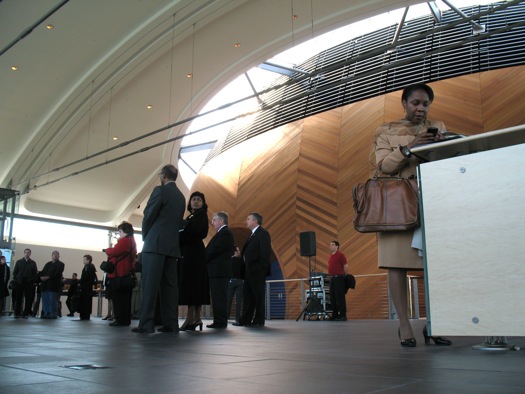 The two "gangplanks" that lead into the balcony of the concert hall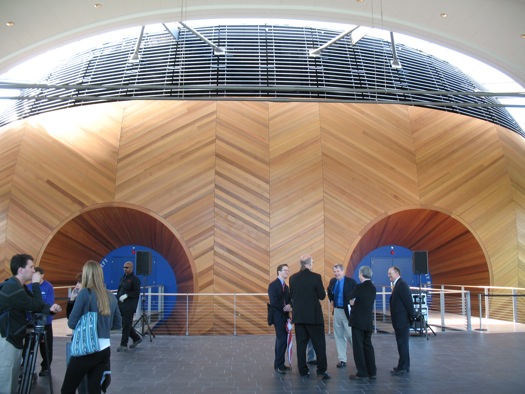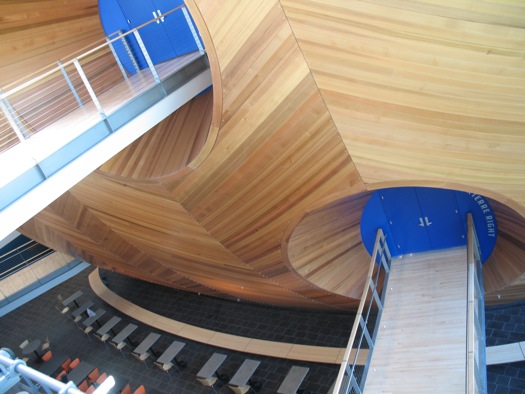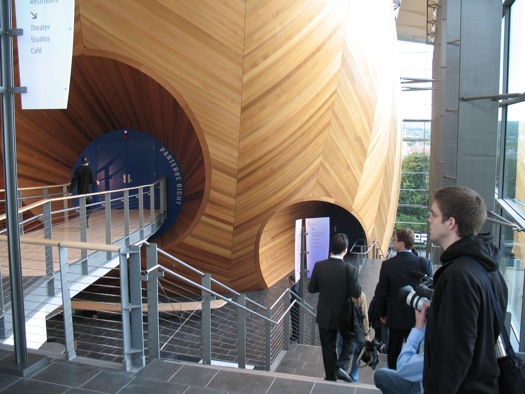 Looking down into the cafe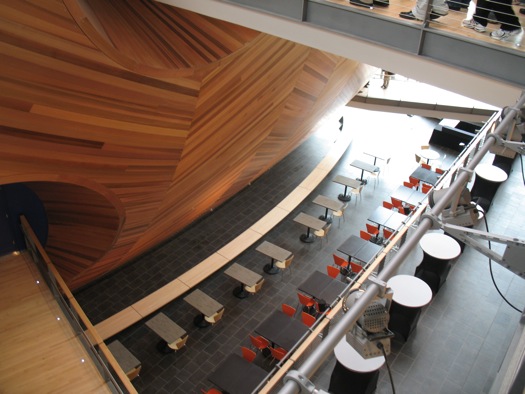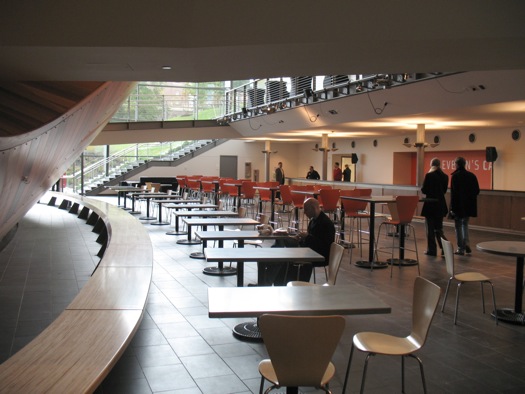 Looking up from the cafe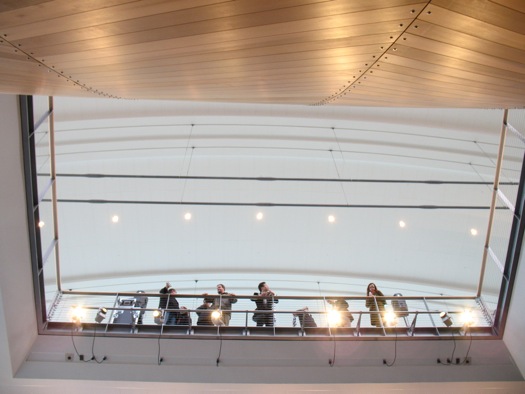 The concert hall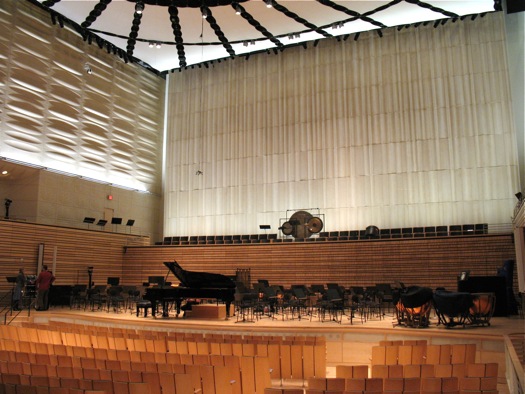 The concert hall ceiling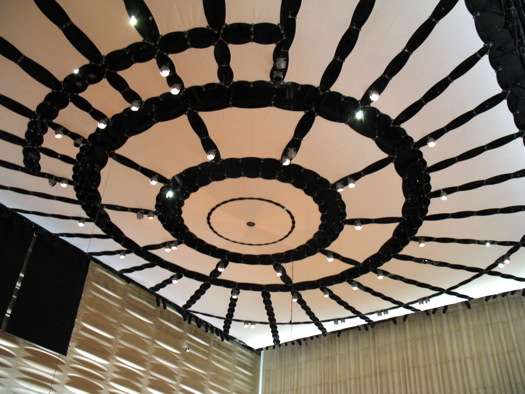 Outside the concert hall's left side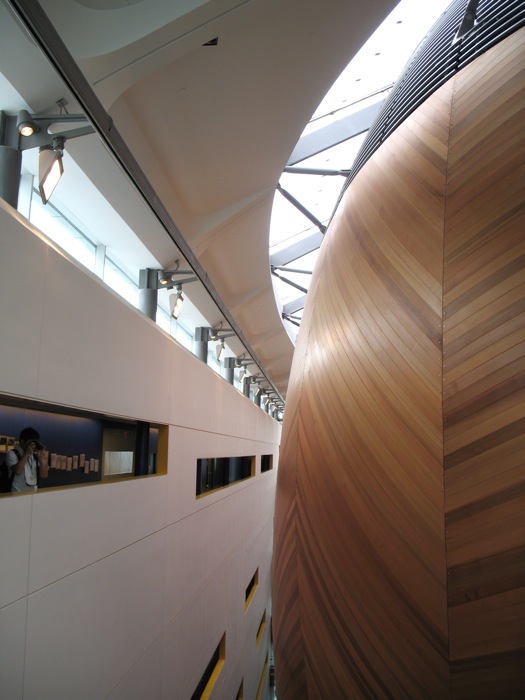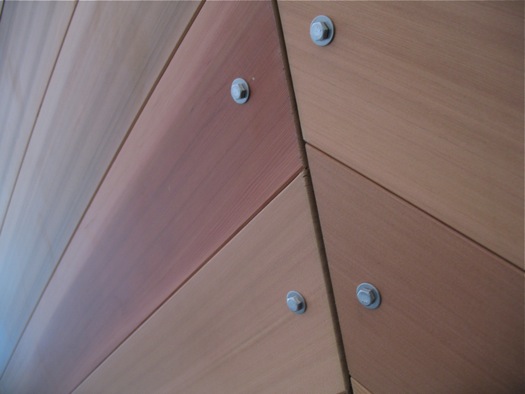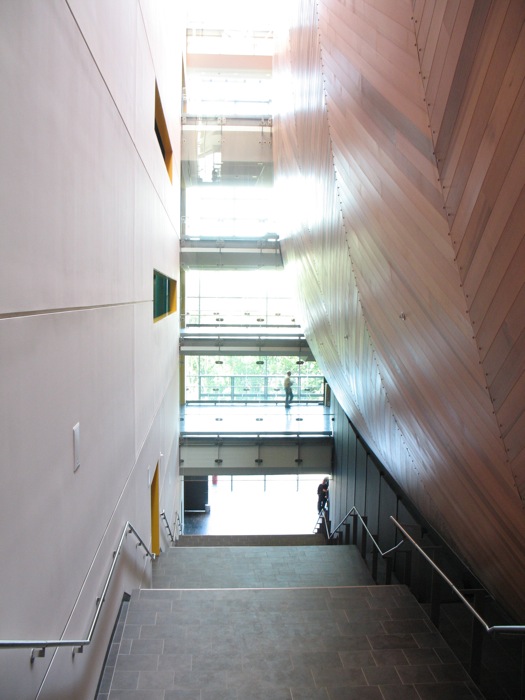 Performance space with circular projection screen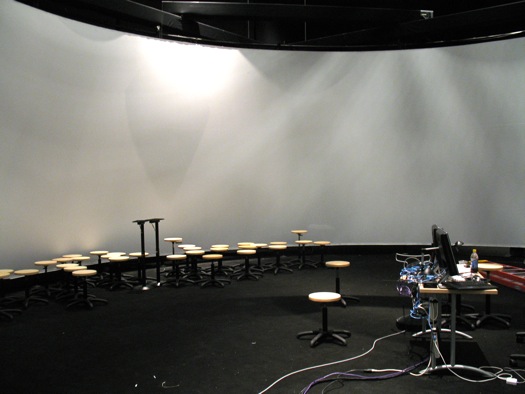 Theater lobby (the lights were off in the theater itself)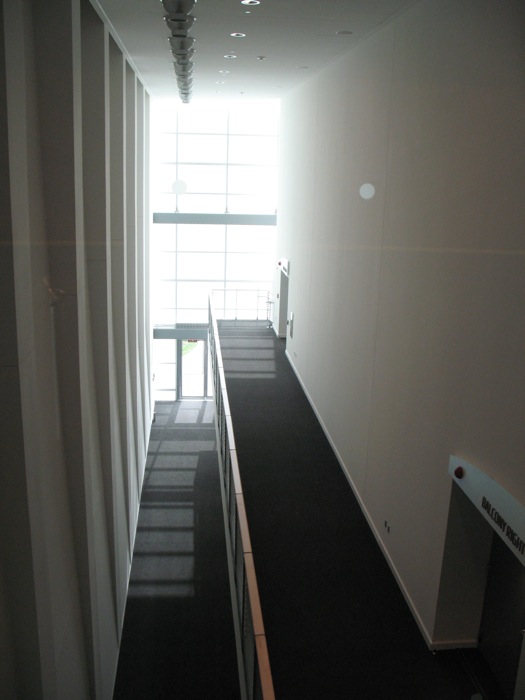 Hi there. Comments have been closed for this item. Still have something to say? Contact us.