By Jessica Pasko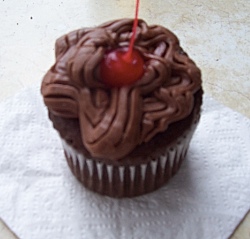 Update: We've created a listing of Capital Region gluten-free restaurant options.
____
Let's be honest, eating a gluten-free diet kind of, well, sucks. But it doesn't have to be a gloomy, boring, rice-only existence. And no, we're not talking about the gluten-free menus at certain chain restaurants, much as those are appreciated.
Actually, there are quite a few restaurants locally that are making it just a little easier to avoid the dreaded wheat. Here are a few tips we've picked up for navigating the minefield (or should we say wheat field) of Capital Region cuisine:
Look for specialty menus at local places
Avenue A in Albany has all the gluten-free items on its menu starred -- the caldo verde (Portuguese kale and chorizo soup) in particular is delicious. Center Square stalwart El Loco has their own gluten-free menu - just ask. They'll even give you dedicated gluten-free chips from the Green Mountain Gringo brand. KD's Fish Fry in Ballston Spa offers a gluten-free menu of fish and chips, onion rings and more.
Don't be afraid to ask
At Saratoga staple Hattie's, the famous fried chicken is, of course, a no go, but the kitchen staff is usually happy to accommodate. On one trip, they dredged the soft shell crab in cornmeal only, and another time, they blackened the catfish instead of frying it. Plenty of local restaurants are willing to accommodate you when it comes to keeping up good customer relations.
Seek out the gluten-free perks at local joints
Saso's Noodle House on Central Ave. in Albany keeps wheat-free soy sauce on hand for the asking. Saratoga's The Wheatfields (somewhat ironically) will serve any of their pasta dishes with gluten-free pasta, and nearby pizzeria Nunzio's Pink Store will make a gluten-free pizza if you call ahead of time. Recently, we very happily noticed they stock the GF beer Red Bridge at Albany's Washington Tavern, of all places.
Support local GF bakers and producers
We've already sung the praises of the gluten-free cupcakes and brownies at Scratch (that's one of their cupcakes up on the right). A more recent discovery is the line of baked goods produced by Saratoga Gluten-Free Gourmet, which we found at the excellent natural foods store in Stuyvesant Plaza, It's Only Natural.
Check out Sherry Lynn's when it reopens
Currently based in Brunswick, this all GF cafe and bakery is planning a move to Latham soon. Sandwiches, pizza, soft pretzels, you name it - they make all the things you miss. Update: It's open.
If you've got any further tips to make eating out locally while avoiding wheat, rye and barley a little easier, please send them along!
Hi there. Comments have been closed for this item. Still have something to say? Contact us.