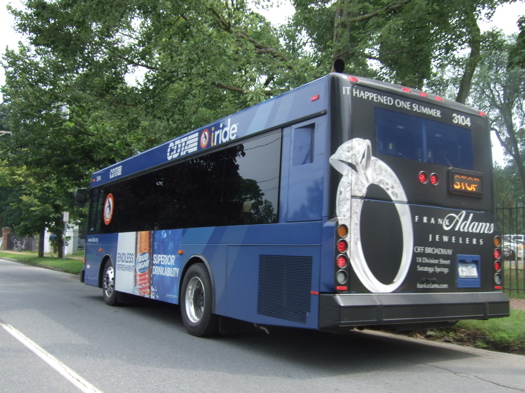 CDTA is currently in the process of examining a proposal to increase bus fares from $1 to $1.50. It would be the first increase since 1995. And CDTA's executive director Ray Melleady has said that when you take inflation into account, "one could argue that a $1.50 fare in 2009 is less expensive than $1 in 1995."
We could argue it -- or we could look it up. So, we did.
We ran the numbers through the online inflation calculator maintained by the federal Bureau of Labor Statistics. According to that calculator, $1 in 1995 has the same buying power as $1.44 in 2008.
In other words, Melleady's contention is close, but maybe not quite on the money. Adjusting dollar amounts for inflation is kind of a squishy process, so being off by a few cents (about 4 percent) isn't so bad. And if you look at this a little differently, you might say that bus riders have been getting a bit of a deal the last few years. According to the BLS calculator, that 1995 buck had the same buying power as $1.36 last year. Still, as other people have pointed out, a 50 cent fare increase is going to be hard on people who are already struggling to get by -- however you adjust things for inflation.
The fare increase isn't a totally done deal, yet, but it's very close. The CDTA board still has to issue the final approval on the exact proposal for the hike. But as CDTA spokeswoman Margo Janack told us today, unless the org finds another source of funding, it doesn't have much choice about how to cover its budget gap. She said that final approval of the plan could come as soon as the end of this month. It would then take effect next April.
Hi there. Comments have been closed for this item. Still have something to say? Contact us.