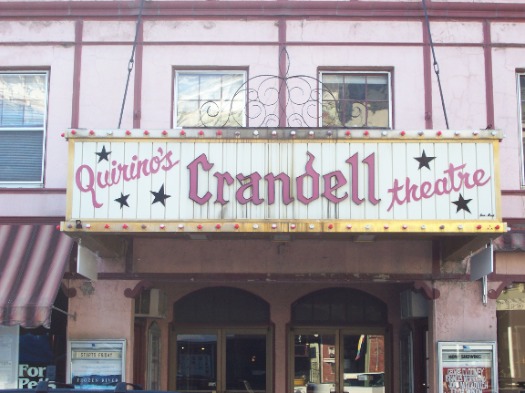 By Jessica Pasko
It might not be Cannes or Sundance, but the lineup at this week's Chatham's FilmColumbia is still pretty impressive.
The annual festival is bringing four days of films to this adorable Columbia County village, including the new Charlie Kaufman film Synechode, New York.
And there's a lot more to look forward to.
This year's schedule has a mix of features and documentaries, and even a few short films, including Sittin' on a Million, the doc about infamous Troy madam Mame Faye. There's also a screen-writing competition, mystery sneak previews, a children's film collection, trivia events and film panels. It's actually kind of overwhelming.
Here are some of the highlights we're looking forward to checking out:
Sunshine Cleaning
This Sundance-nominated black comedy tells the story of two sisters, played by Amy Adams and Emily Blunt, who make ends meet by tidying up crime scenes in Albuquerque.
Showing at 6 p.m. Thursday at Crandell Theatre
Waltz With Bashir
This film focuses on Israel's 1982 war with Lebanon and the slaughter of Palestianians in the refuge camps. It combines interviews with veterans and therapists, with live footage and animation.
Showing at 5 p.m., Friday at Crandell Theatre
Synecdoche, New York
Showing Friday, 7 p.m. at Crandell Theatre
Animation for Grownups
It's pretty self-explanatory, but this annual program will present the best of award-winning and cutting edge animations. You know, for grown-ups.
Showing Saturday, 1 p.m. at Morris Memorial
The American Ruling Class
Harper's editor Lewis Lapham's documentary focuses on whether or not there's a ruling class in the U.S. through interviews with pundits like Walter Cronkite, Barbara Ehrenreich and the late Robert Altman.
Showing Sunday, 3 p.m. at Morris Memorial
There's lots more, too. You can check out the entire schedule on the festival's web site. Tickets are available for pre-sale online and by phone, or you can buy tickets the day of. Most films cost $7-$10 and a four-day full festival pass is $110. Students get a discount.
Chatham's a cute town with several good restaurants -- why not make it a whole day?
Hi there. Comments have been closed for this item. Still have something to say? Contact us.