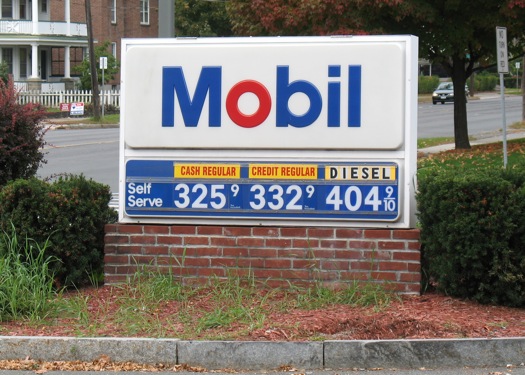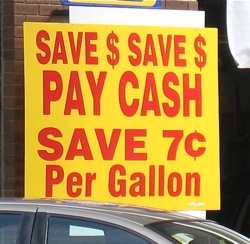 We noticed recently that the Mobil station at the corner of Washington and Colvin in Albany is now offering a seven cent discount when you pay with the cash. It's not much of a discount, but it adds up -- sort of. If you bought 10 gallons of gas with cash there once a week for a year, the discount would save you a little more than $36.
On a somewhat-related note: we also noticed recently that the Muddy Cup in Schenectady is now tacking on a 25 cent fee if you use a credit card.
Has anyone noticed other credit card fees / cash discounts? One more and we win lightly-researched trend story tic-tac-toe.
Hi there. Comments have been closed for this item. Still have something to say? Contact us.