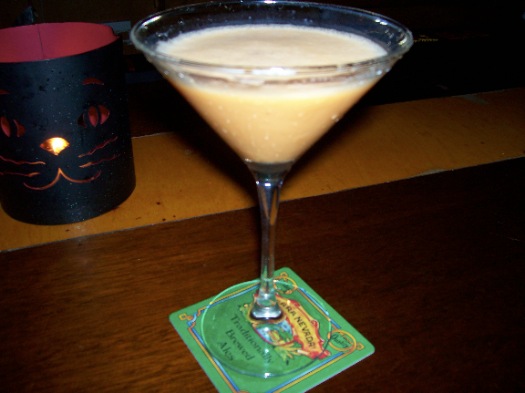 By Jessica Pasko
Sure, cider donuts are great and all, but for some of us, fall-themed cocktails are a little more our taste. So when I spotted the pumpkin pietini advertised at Bombers the other night, well, I couldn't resist.
After all, I love pumpkin pie and I love cocktails, so why not combine them?
The pretty orange cocktail is a mix of vanilla vodka, butterscotch schnapps, pumpkin spice liqueur and Bailey's Irish cream. At $9 a pop, it was a little bit of a splurge for a night out at Bombers, but hey, it's all in the name of intrepid AOA work (editors: that is dedication).
It's a lovely soft shade of orange, and it's creamy and sweet, but not overly so. Amazingly, it actually does taste kind of like pumpkin pie, except there's a little bit of an overly alcoholic aftertaste.
Still, it's a good cocktail to put you in that autumn mood. And really, who can complain too much about a bright orange cocktail that tastes like pie?
Hi there. Comments have been closed for this item. Still have something to say? Contact us.