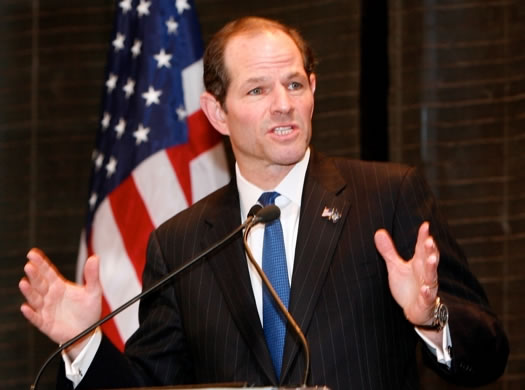 When the feds announced they wouldn't be prosecuting Eliot Spitzer for his involvement with prostitutes, headline writers in newsrooms all over the world probably couldn't contain themselves. Can't. Not. Make. Cheesy. Pun.
"Spitzer Gets Off, Prosecutorially Speaking" -- Gawker
"Spitzer Gets Off! No Charges for Fallen Gov" -- Village Voice
"WHAT A RELIEF! SPITZ GETS OFF" -- New York Post
"Eliot Spitzer gets off too easily" -- Kansas City Star
"Luv Gov Gets Off" -- NBC Bay Area
"Eliot Spitzer gets off free" -- Daylife
"Spitz' Criminal Charges Get Swallowed" -- TMZ
Hi there. Comments have been closed for this item. Still have something to say? Contact us.